VentiFresh: Odor neutralizer cat litter deodorizer, compact home air purifier, no filter
RM 299.00 MYR
RM 349.00 MYR
Product Features:
CONVENIENT - No need to change battery : Our custom designed, quiet motor fan actively draws smelly air into the device for processing in the photo catalyst core. The flat USB power cable included in the package allows for smooth extension through gaps of enclosed containers. Using DC5V USB power, the device can be plugged in for continuous use, or paired with a power bank for short-term portable use.
SAFE & ECO-FRIENDLY - Using advanced technology to provide a fresh home : VentiFresh passed Photo biological Safety Testing. It is certified safe to use around your pets and family. Without nasty chemicals or harmful by-products, our product puts your family (whether the human kind or the furry kind) first. With energy consumption as low as 3W per hour, it costs less than 50 cents every month to operate 24/7.
SIMPLE - Stand alone air purifier that is easy to install : With a strong built-in magnet and the Gel Pad accessory, VentiFresh can be installed to metal or non-metal surfaces within seconds. Once you install it, just forget about it!
EFFORTLESS - Install inside small containers : With no filters, VentiFresh is completely maintenance free, and does not require replacement parts nor filers, ever.
SMART - Easy to use inside storage containers : A light sensor automatically controls the device to turn on in the dark and to turn off in the light.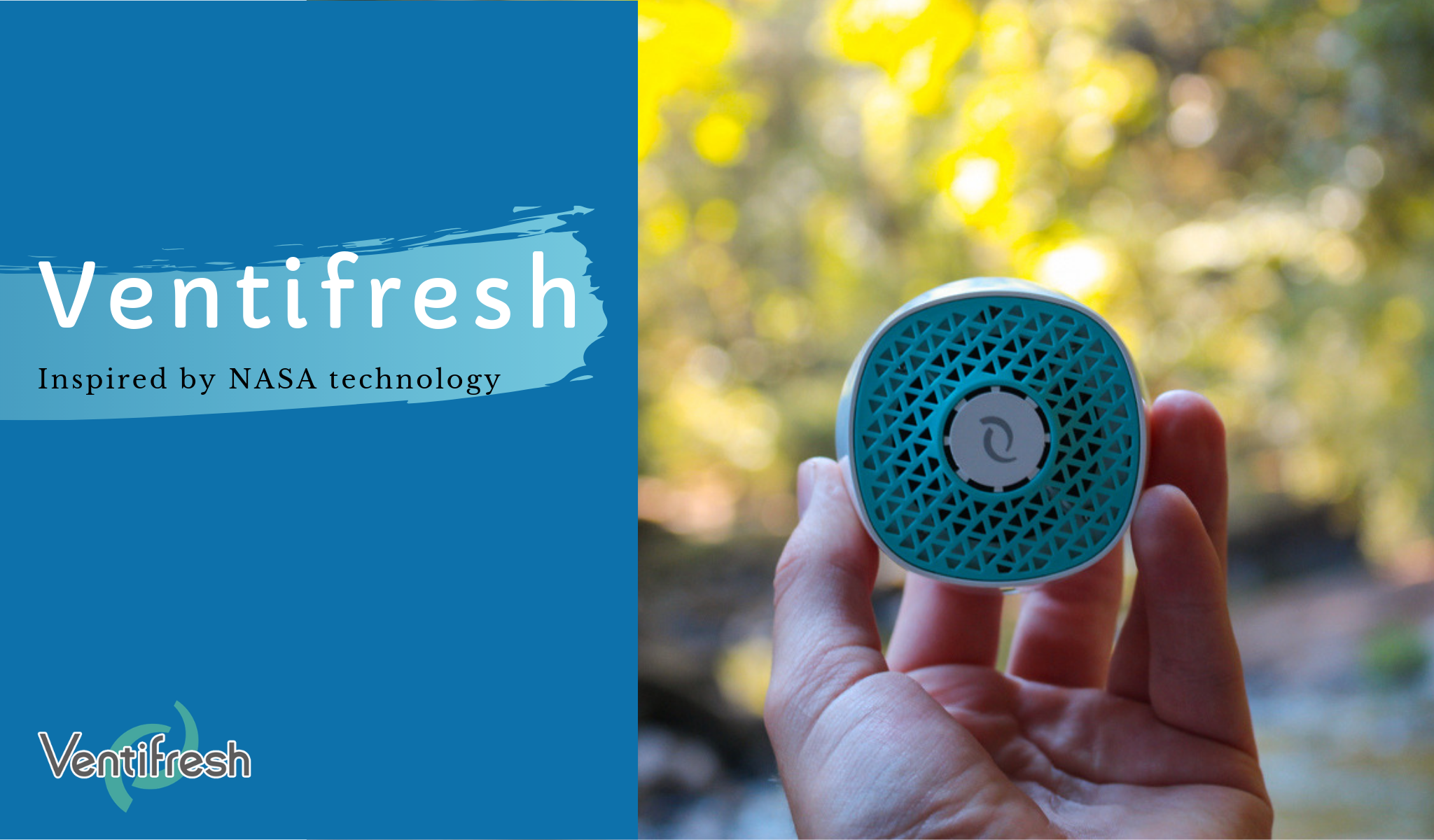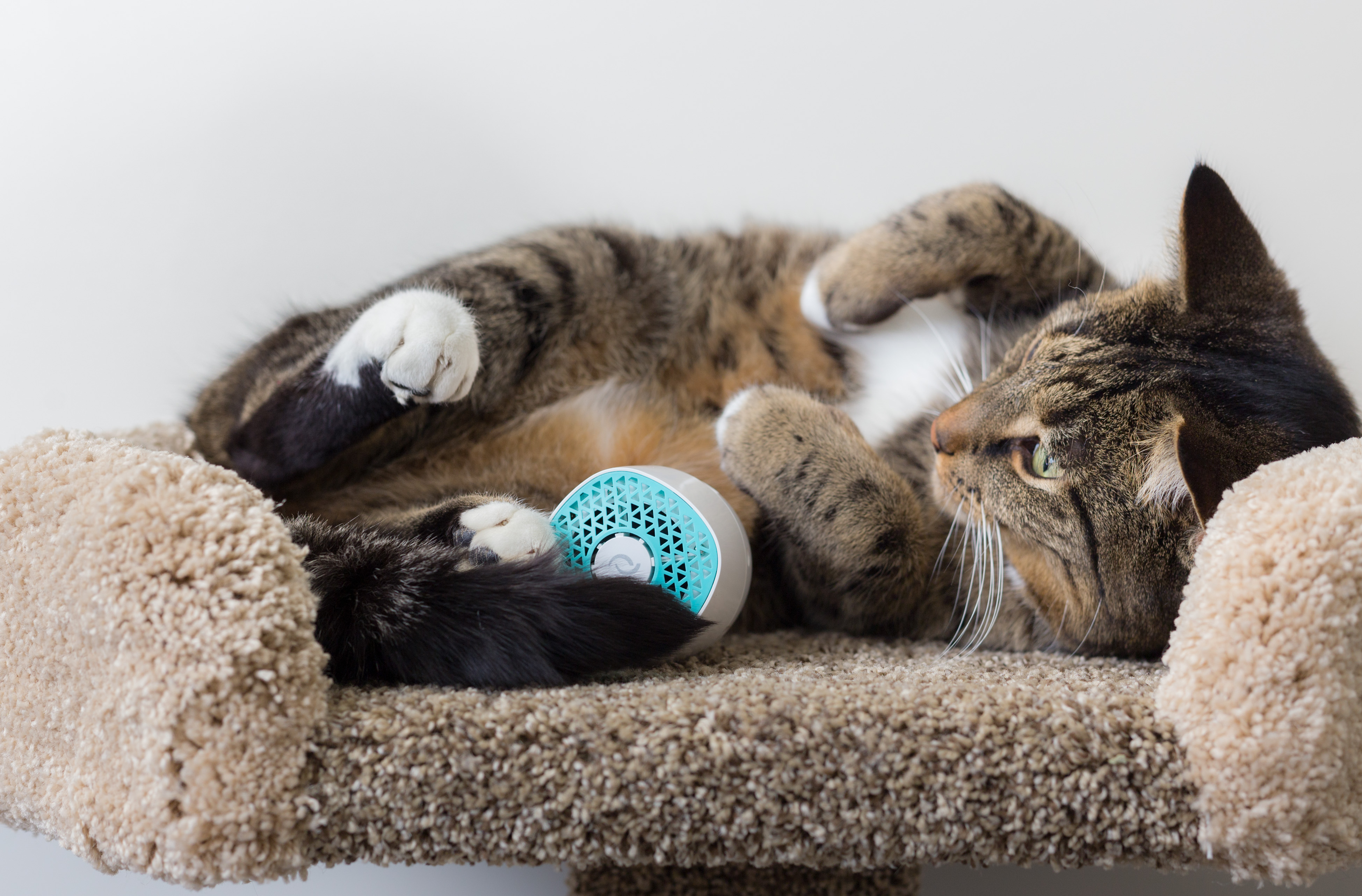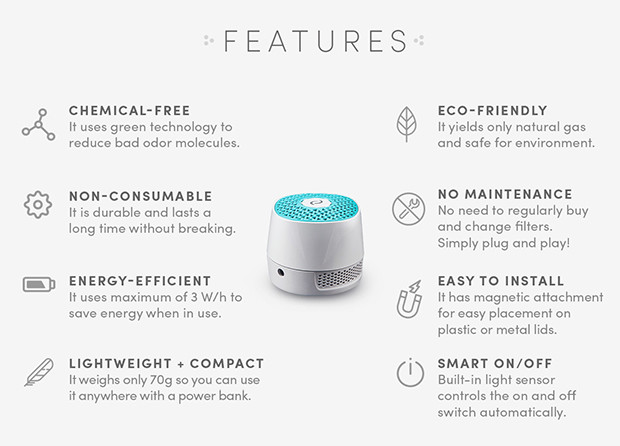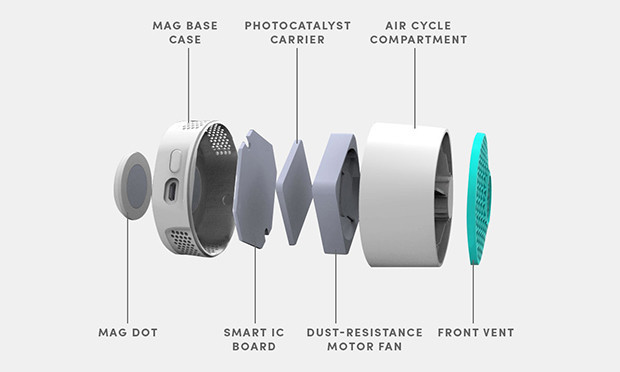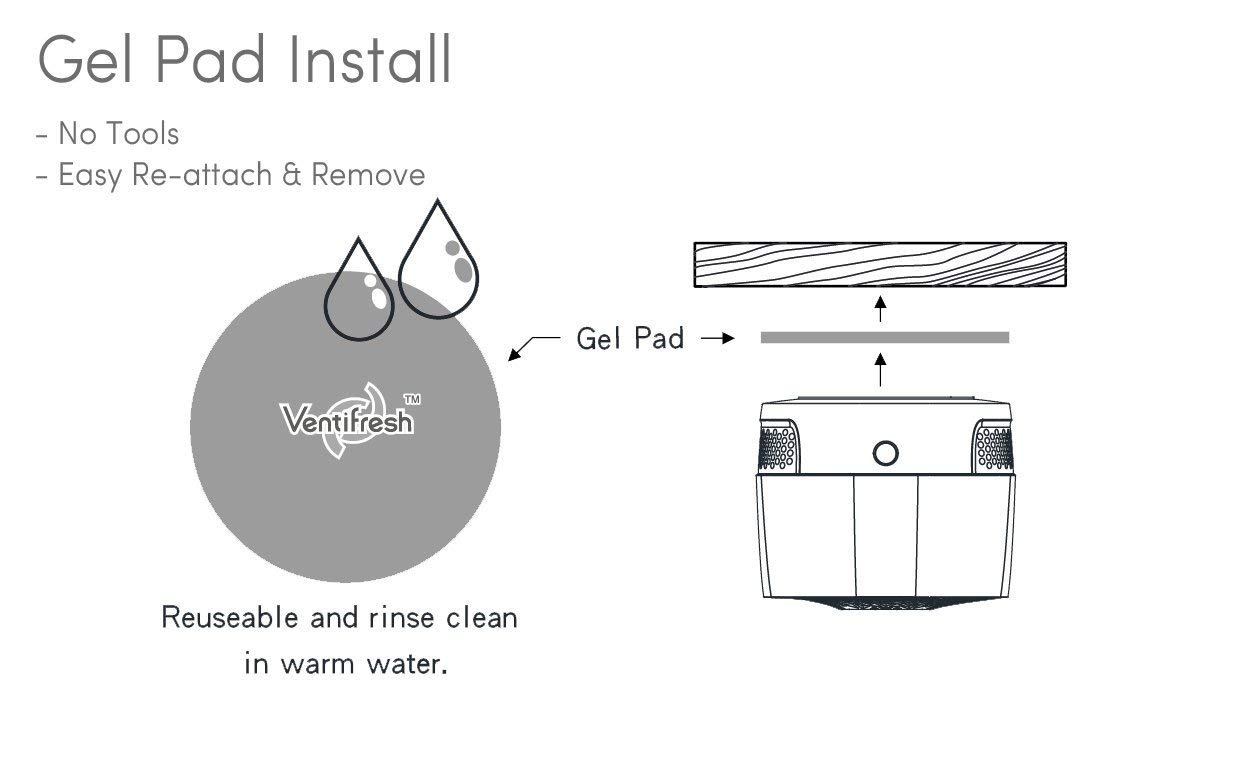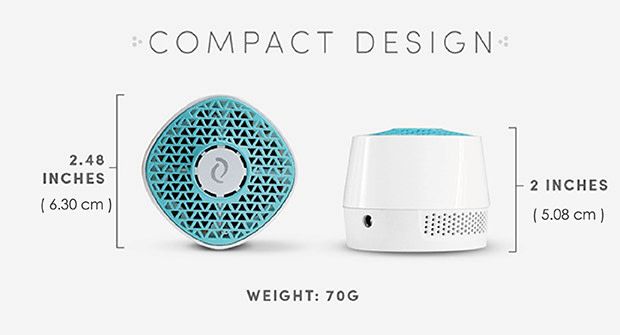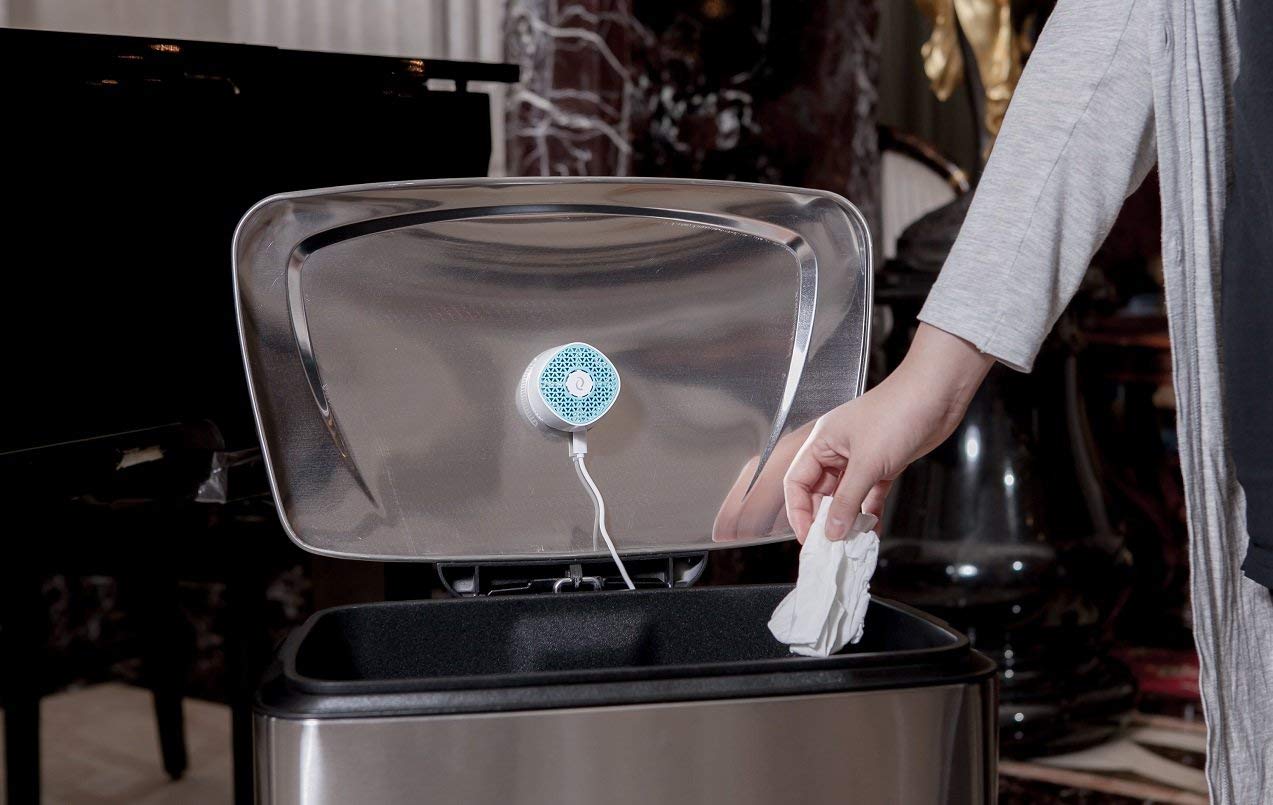 ---