Smartclean Portable Ultrasonic Vibration Eyewear Cleaner Eyeglasses Jewelry Vision5
RM 359.00 MYR
RM 379.00 MYR
The vibrations produced by ultrasonic waves create numerous bubbles that cannot be seen with the naked eye. The shock wave generated by the burst of bubbles eliminates the contaminants completely, even in small cracks that are difficult to clean (a frequency characteristic of 450kHz higher than other companies).

Stainless steel material ensures that the interior is free from corrosion and is safe to use. One-button simplicity makes it easy for anyone to use.

The exterior material of the soft-filming coating is made of highly sophisticated collars and designs. With a compact palm size and light weight, you can carry it with you at work or on a trip.

The built-in 5-minute timer automatically turns off before the machine is overloaded.

It has IP65 dust proof and waterproof functions, which are strong against water and dust. It has the highest grade 6 dust proof and fifth grade waterproof function.
WHAT IS SMARTCLEAN VISION.5?
Smartclean Vision 5 brings professional glasses cleaning straight to your home or workplace with ultrasonic technology. Smartclean changes the stereotype of ultrasonic cleaner as a clunky medical device with its desecrate compact design & a look that matches today's trends.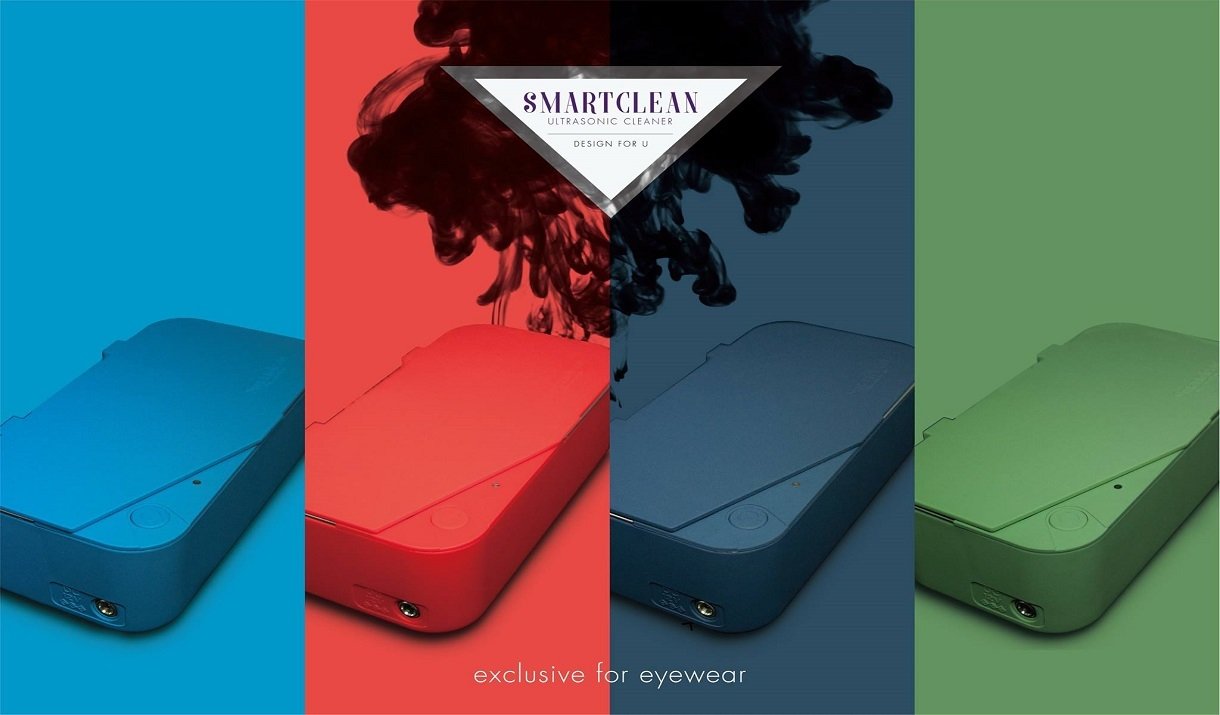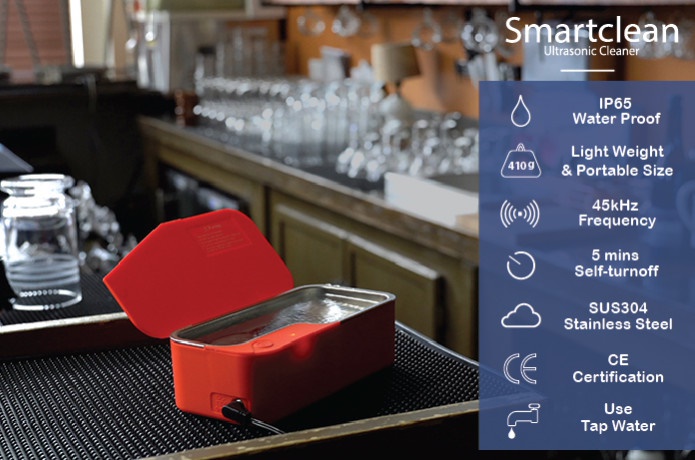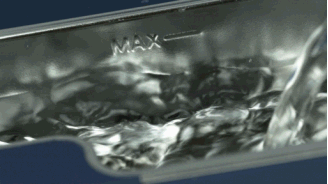 WHY NEED SMARTCLEAN VISION.5 ULTRASONIC CLEANER ?
With soap, running water and glasses cloth, we can only clean the parts of glasses we can see. Even though we try hard to wipe as much as we can, most of the oil from our face and nose, and the dust from environment is still hiding deep in the nooks we cannot see and reach. That means there are still bacteria and germs hiding in your glasses or belongings. Not only affecting the brightness of the lens and belongings, the germs and bacteria hiding will also lead to Itching and even acne.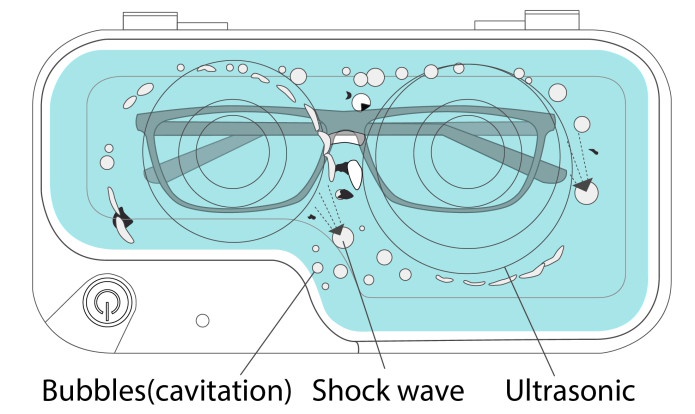 CRYSTAL CLEAR GLASSES IN ONLY 3 MINUTES
It only takes 2-3 minutes to make your glasses brighter than ever before. Don't worry about leaving Smartclean on while you leave the room. After 5 minutes, Smartclean will turn itself off so you can go about your everyday tasks while waiting for your glasses to clean.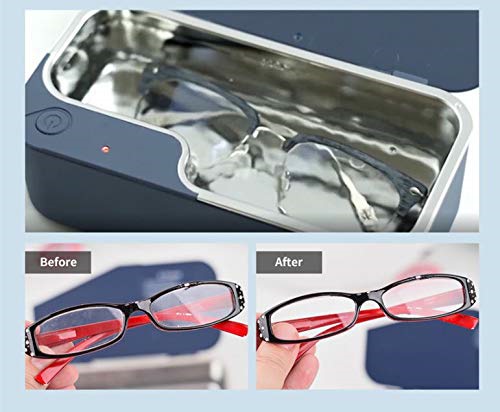 PROFESSIONAL CLEANING
Smartclean Vision.5 generates 45000Hz ultrasonic vibration, which is as powerful as a professional ultrasonic cleaner, which removes dirt and other contaminants. It's so satisfying when you see the oil coming out from the nook and cranny of glasses.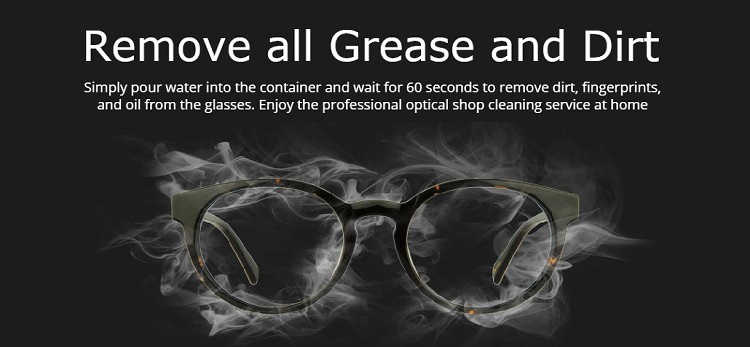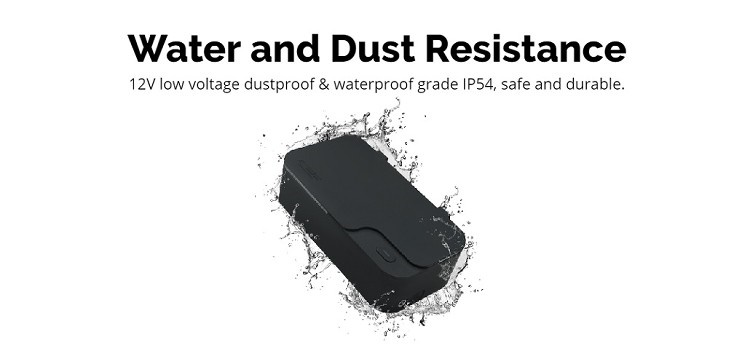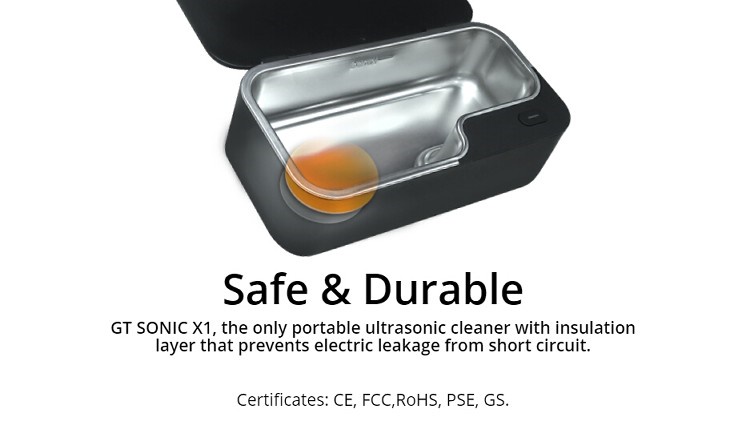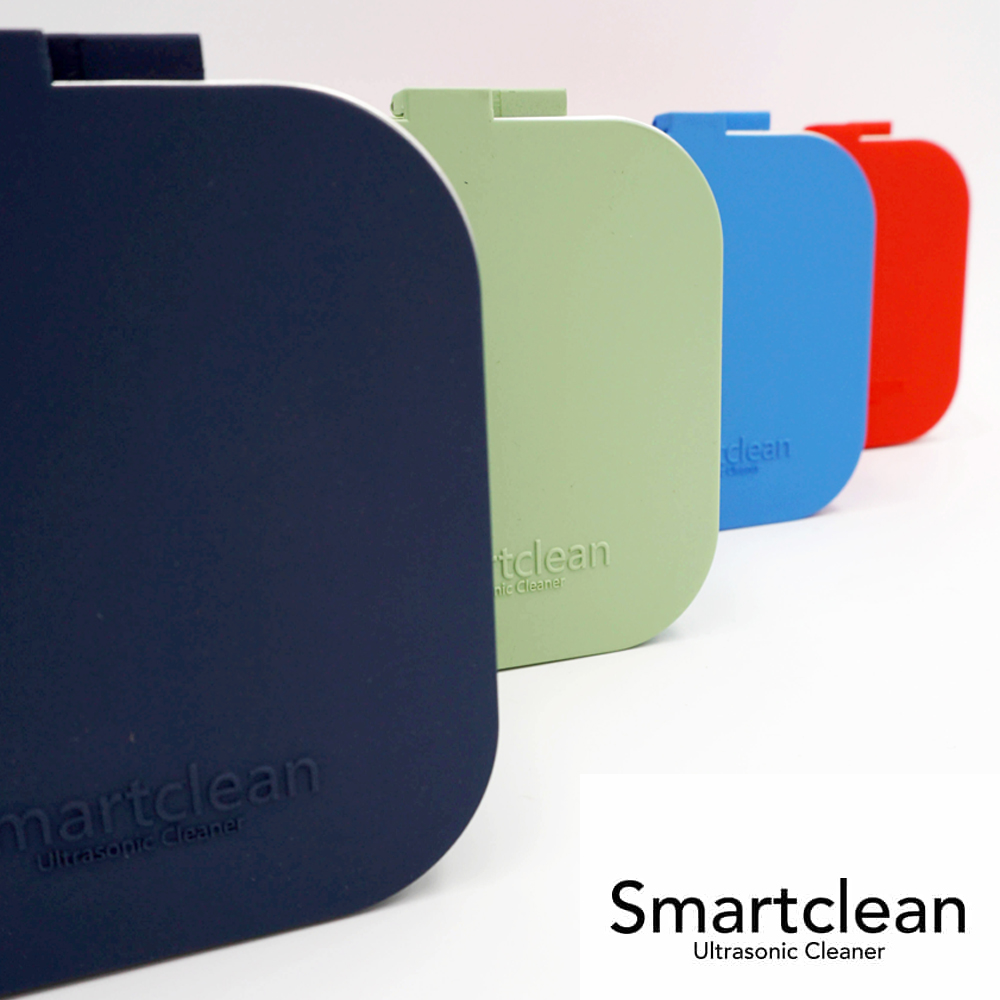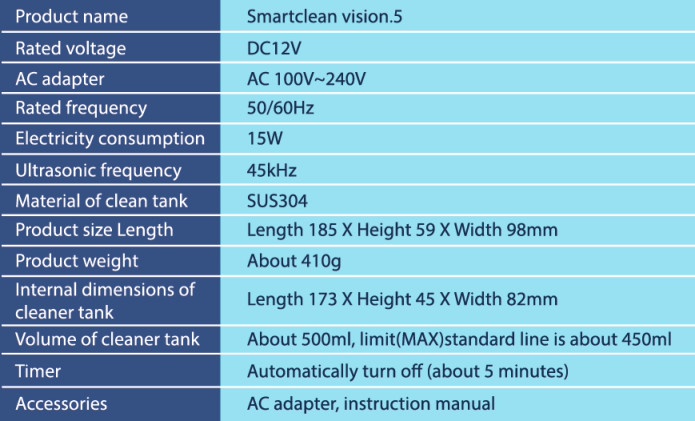 ---