SEKC-Type-C PD Car Charger- 42W QC3.0 2 port
RM 89.00 MYR
RM 120.00 MYR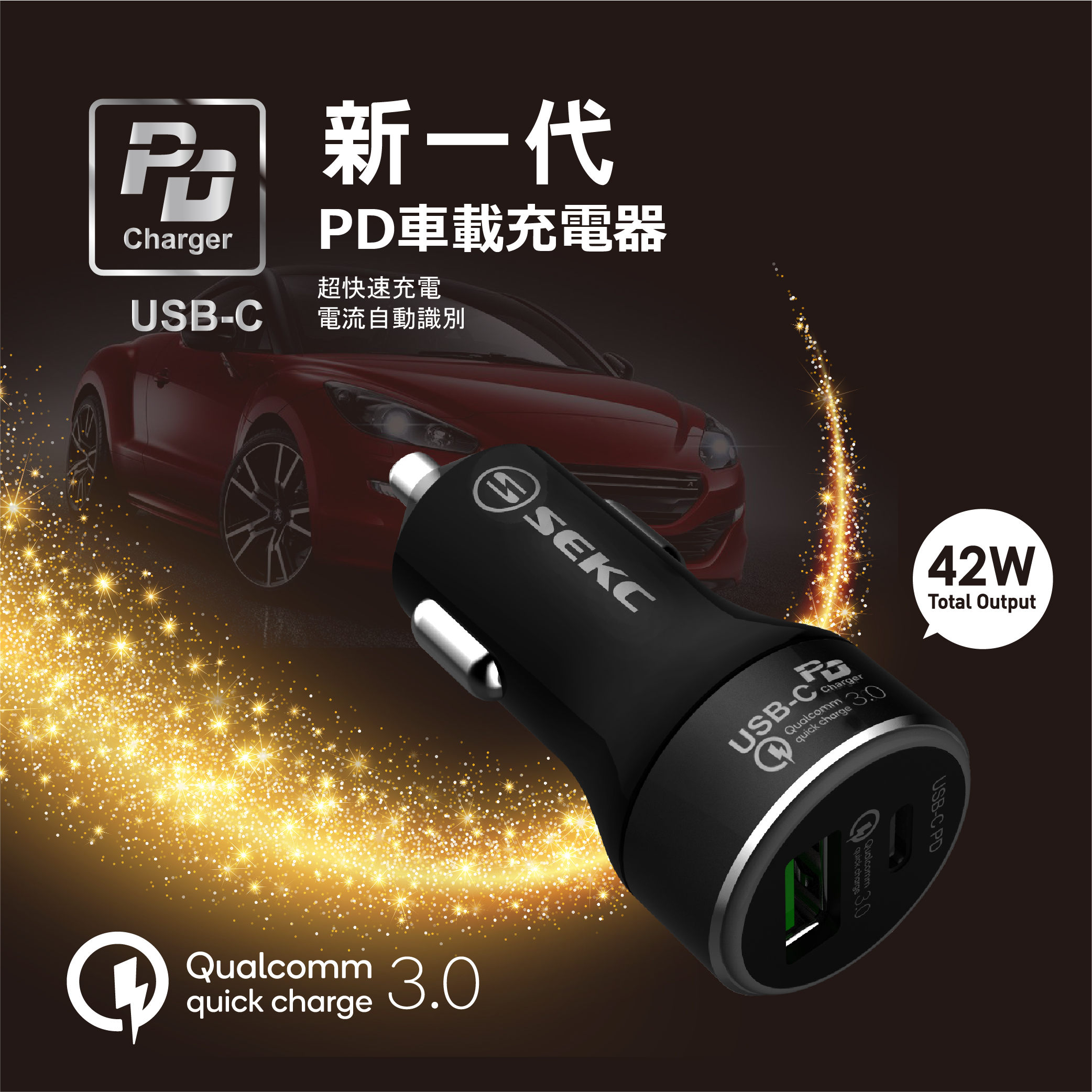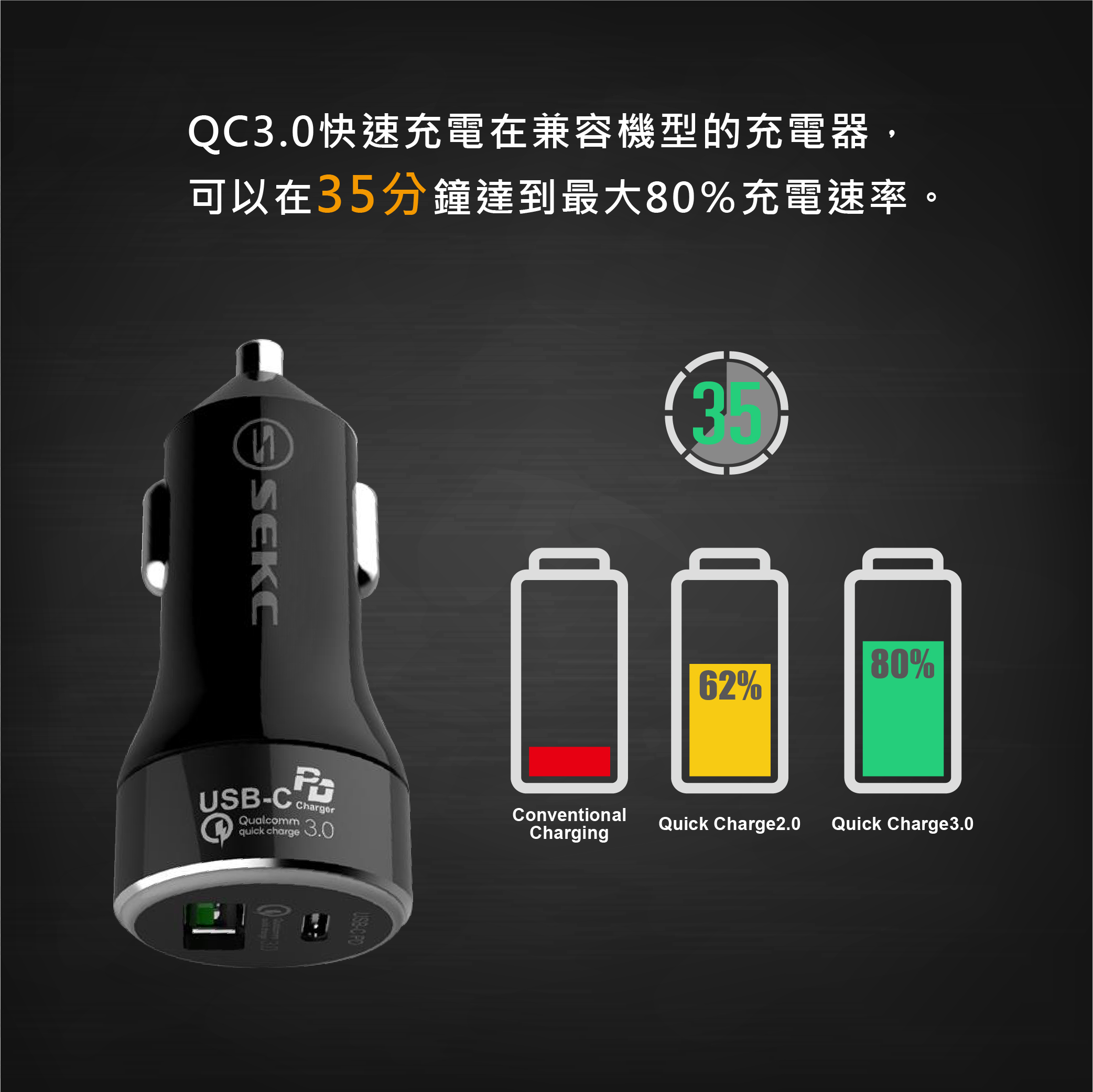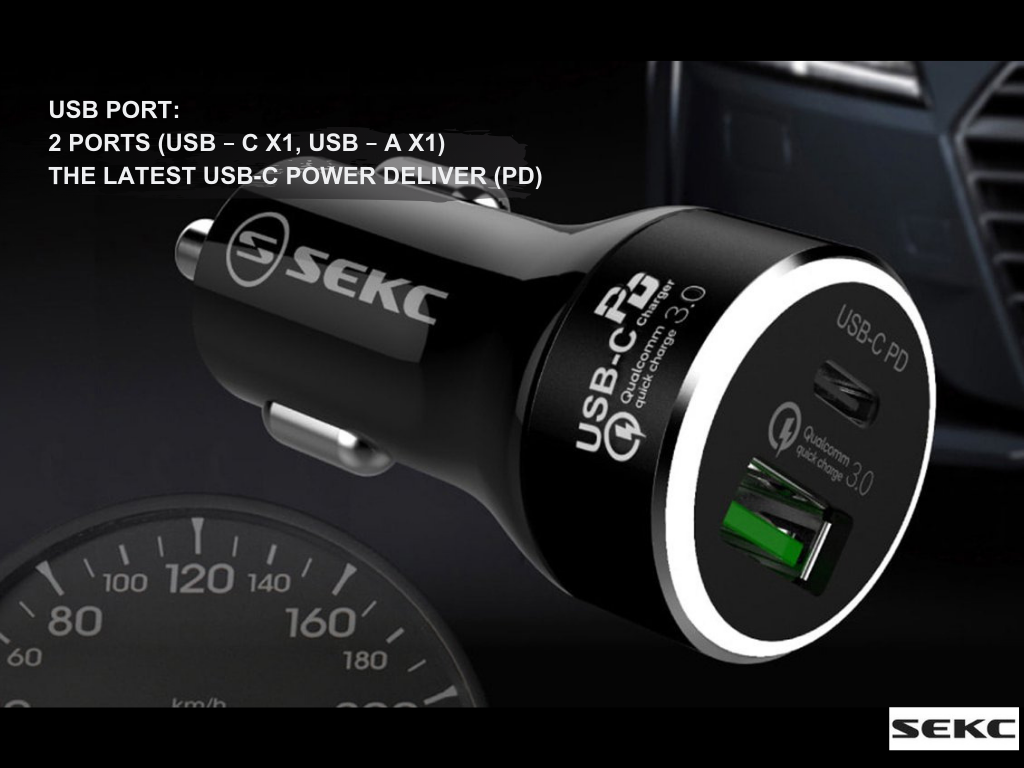 Product Features:
USB port: 2 ports (USB – C x1, USB – A x1), the latest USB-C Power deliver (PD) and the quick charge 3.0 (QC3 x 0) technology is adopted to fast charging.
It can In-Car PD (maximum output w + QC3 x 0 equipped with a compatible output (max w). Total Max w High output.
PD Charging Technology is within 30 minutes to about 50% of the power of you can get. Qualcomm Certified. 0 x QC3 is a can be up to 80% faster charging within 35 minutes 4 times harder than (conventional technology). Furthermore, QC 3.0 has a bakkuwa-dokonpatiburu automatically determine around your device for charging.
USB Type-C connector with a laptop, tablet, smartphone and other devices can be supported. V/24 V Supported Vehicle's are normal vehicle, taxi, trucks and other vehicles can be used. Power check with LED lamp.
This product is a device to charge three (6) Safety Features To Prevent, Overcharging and other abnormal when available. (Multi Charger Overheating Over Power Over Voltage Protection Short Circuit Protection Over current Protection System)
1 year guarantee.
---