Personal Air Conditioner evaCHILL EV-500 with Cartridge Air Filter
RM 599.00 MYR
RM 650.00 MYR
evaCHILL is a new personal evaporative air conditioner by Evapolar. Stylish and weightless design is combined with sophisticated functionality, creating a sense of lightness and purity.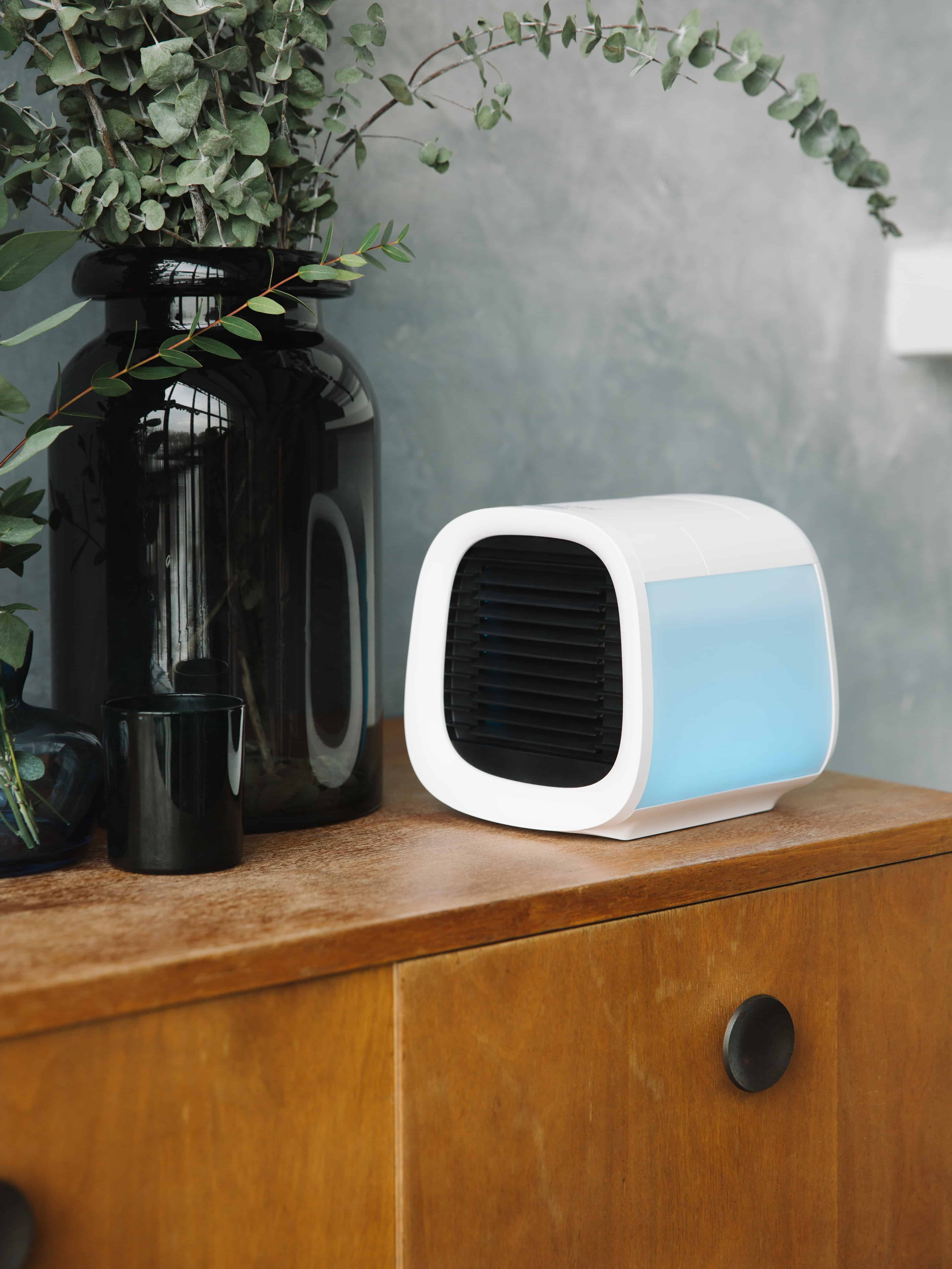 The principle of evaporative conditioning in combination with the innovative inorganic fiber cartridge - evaBreeze, also used in evaCHILL, among others, is not only the most energy-efficient and environmentally friendly but is also safe. Advanced and at the same time eco-friendly cooling system is embodied in a soft minimalist design.

Embodiment of a designer's idea and usability, all in one device. That is what evaCHILL represents.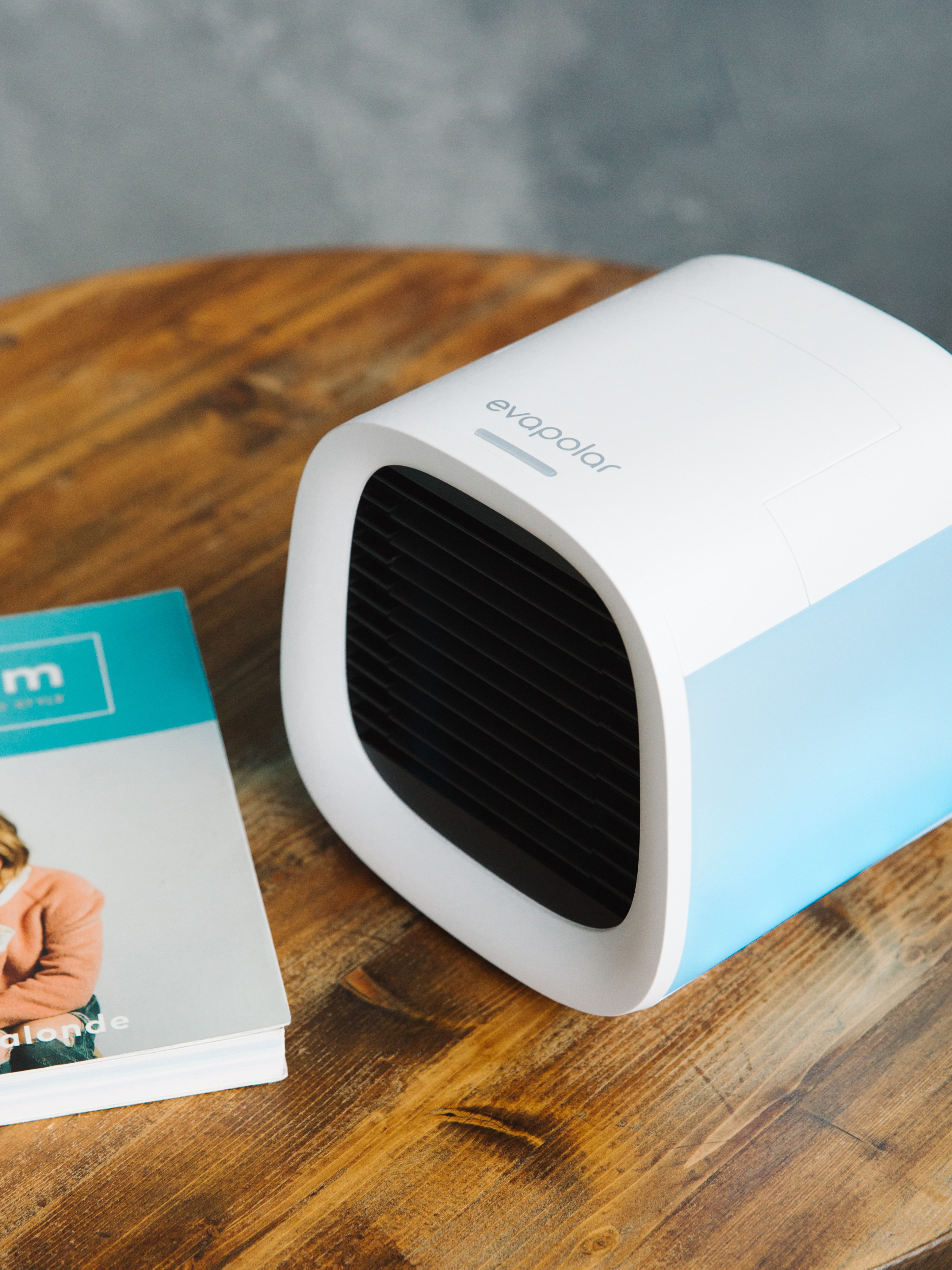 ✓ FOR PERSONAL USE - Cools the area in front of the device (33 sq.ft./ 4 sq.m), approximately the size of a desk, couch or bed
✓ 3-IN-1: Cools, humidifies, and cleans dust particles from the air for healthier breathing. You don't need more to have several devices like air conditioner and humidifier.
✓ Non-organic materials - No bacteria : EvaBreeze, the new evaporative material that we use, carries no organic materials, so it won't harbor disease-causing bacteria, no toxic Freon-like liquids and uses fully biodegradable evaporative pads.
✓ Enlarged water tank, increasing the working time up to 9 hours
✓ Intuitive and easy to understand user control pad
✓ Reduction of power consumption to 7,5 W
✓ Leakage-proof system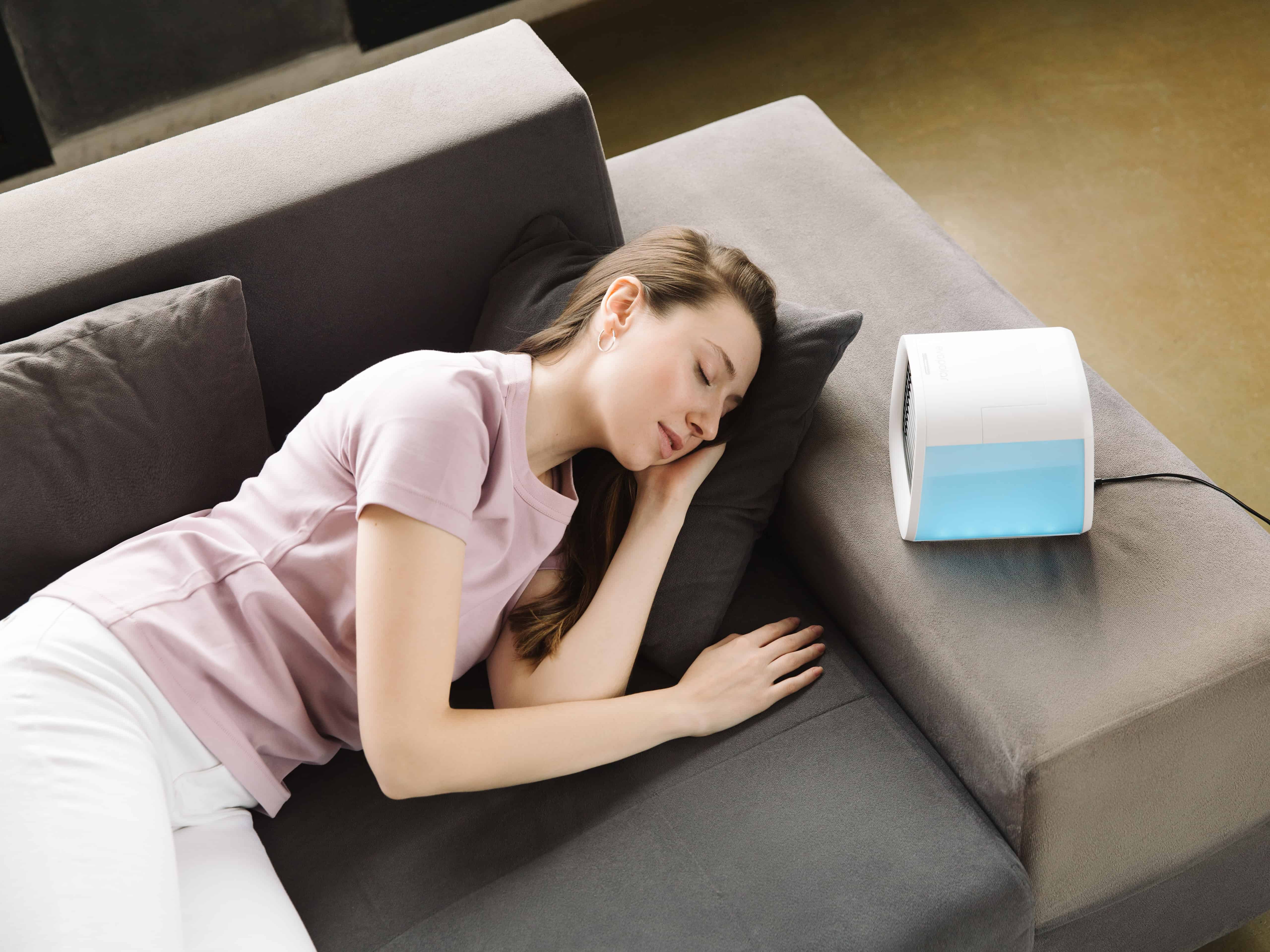 Unique high-quality sleep aid
perfectly suited for sleeping adults (including athletes who require high-quality sleep) and children who prefer to sleep with set temperatures

Incredible personal micro climate controller
indispensable device for office workers who want to control their personal micro climate and increase comfort, efficiency and productivity
Perfect travelling device
ideal solution for travelers and campers to utilize as it works with any USB power supply


Technical details

Input voltage / current 5 V / 2 A
Power consumption. 7.5 W
Cooling power 100 W - 350 W / 340 - 1190 BTU/hr
Coverage area Up to 3 m2/ Up to 33 ft2
Water tank capacity 800 ml / 27 oz
Water refill cycle every 3 - 9 hours
Size 172 x 170 x 170 mm / 6.7 x 6.7 x 6.7 in
Weight (without water) 750 g / 1.6lbs
Working noise level 25-50 dB
Energy Efficiency Ratio (EER) 21-37
Supplied accessories Cartridge Power cord Funnel
Working conditions Humidity <70% Temperature >18°C
---