Frando CNC Hydraulic Rear Brake Master Cylinder 14mm Universal Red
RM 670.00 MYR
RM 700.00 MYR
Item specifics
Condition : New
Manufacturer Part Number: 029300000200RD
Brand: Frando
CNC Rear Brake Master Cylinder
Perfect Looking
This is the Rear Brake Master Cylinder with elegant design, precisely machining and linear movement. It's made by highly strong aluminum material and full CNC machining to have the streamlined and mechanically sleek shape. The internal cylinder wall and oil passage accuracy can reach the lowest error value and the highest smoothness. To make sure the best seal level and also upgrade the durability of the product.

Fisheye Fixing
The rear brake master cylinder adopts the upper and lower fisheye fixing method instead of the traditional double hole fixing at side. The main purpose is to solve the traditional double hole fixing method, the body is fixed and only depending on the spherical end of the contact surface of the ejector pin and the piston. When pressing the yaw caused by the change of the circumference of the pedal fulcrum, but such an action may have a slight angle of pushing the piston to make a non-linear motion. The biggest advantage of the upper and lower fisheye fixing method is that the linear motion of the piston changes regardless of the circumference of the pedal fulcrum. The direction will never be changed, and the downswing and durability will be significantly improved as well.
Universal Designed Bracket for most popular models
The most important key point is that the most current type is designed with the fixed way of the double holes at side. So how to install the rear brake master pump of the upper and lower fisheyes on the bike becomes the key subject. In order to match this product, we have developed an universal fixed bracket (Patent Applying). It integrates the fixed size of nearly 80% of the motorcycle in the main markets, which means that 80% of the models can be installed directly. If there are special ones, they can be customized. The modification trend of rear set foot pedal is prosperous, and most of the lengths and angles of the pump will be improved by matching this product.
The Suggestion of the Product:
12mm for Single-Sided one big piston or Single-Sided 2 small pistons
14mm for Single-Sided 2 big pistons or Dual-Sided multiple pistons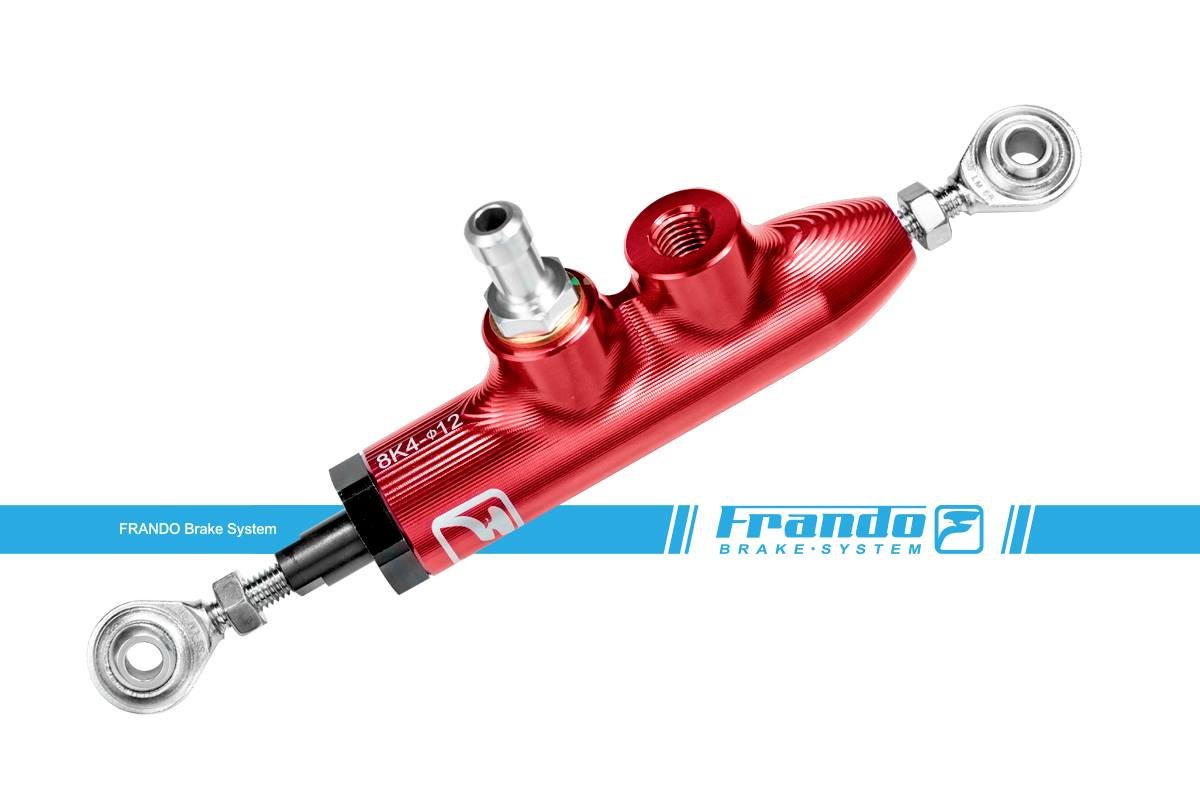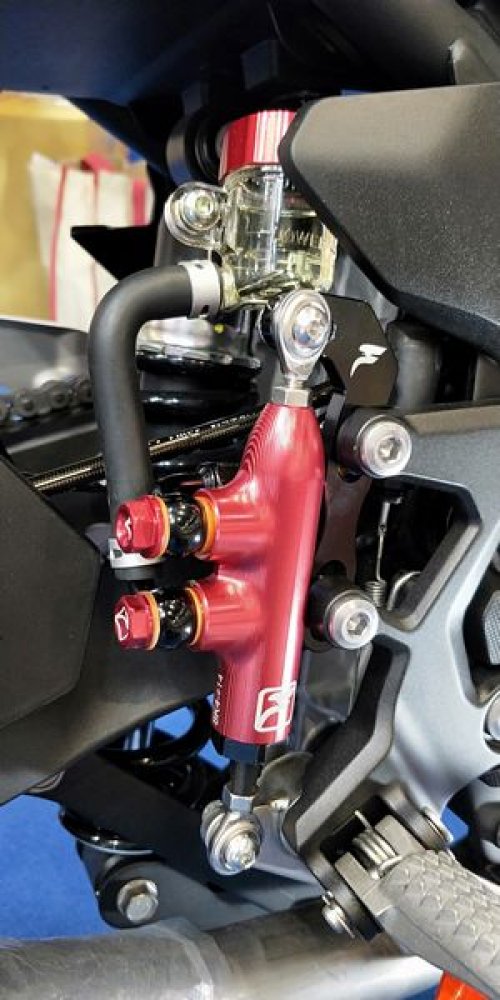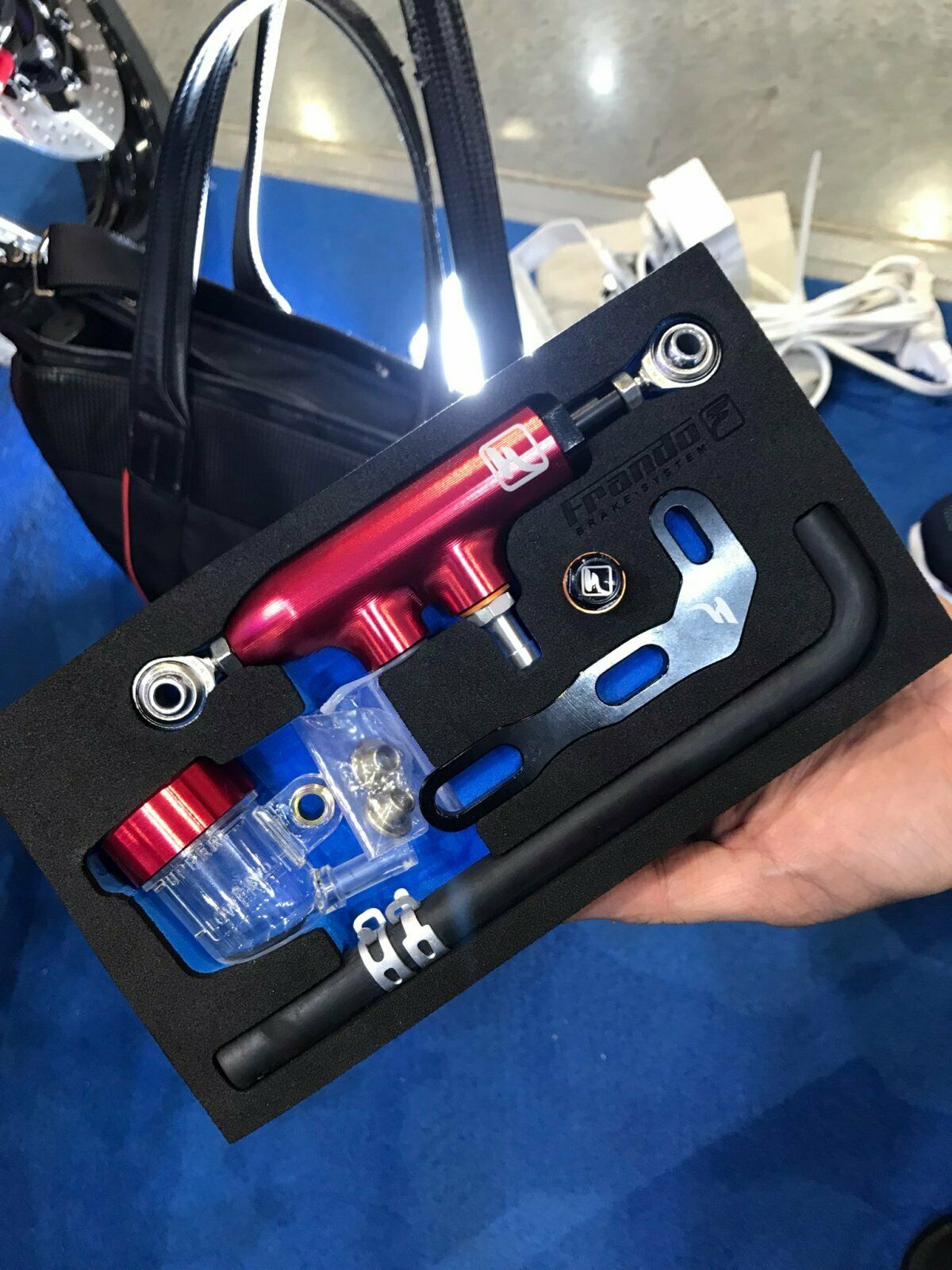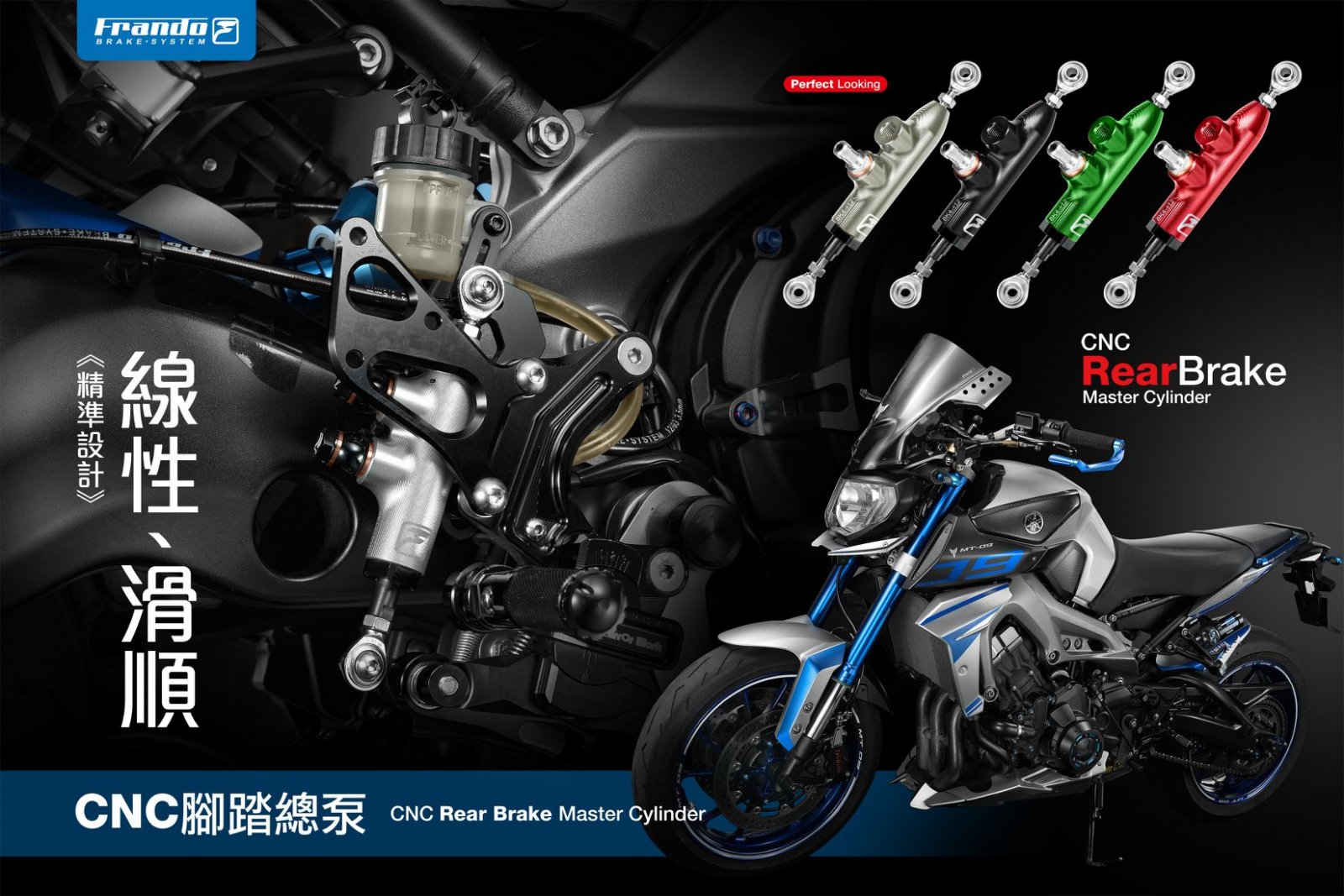 ---