Dazzleslim 3IN1 Revitalizing Moisture Facial Mask 4pcs./box
RM 140.00 MYR
RM 165.00 MYR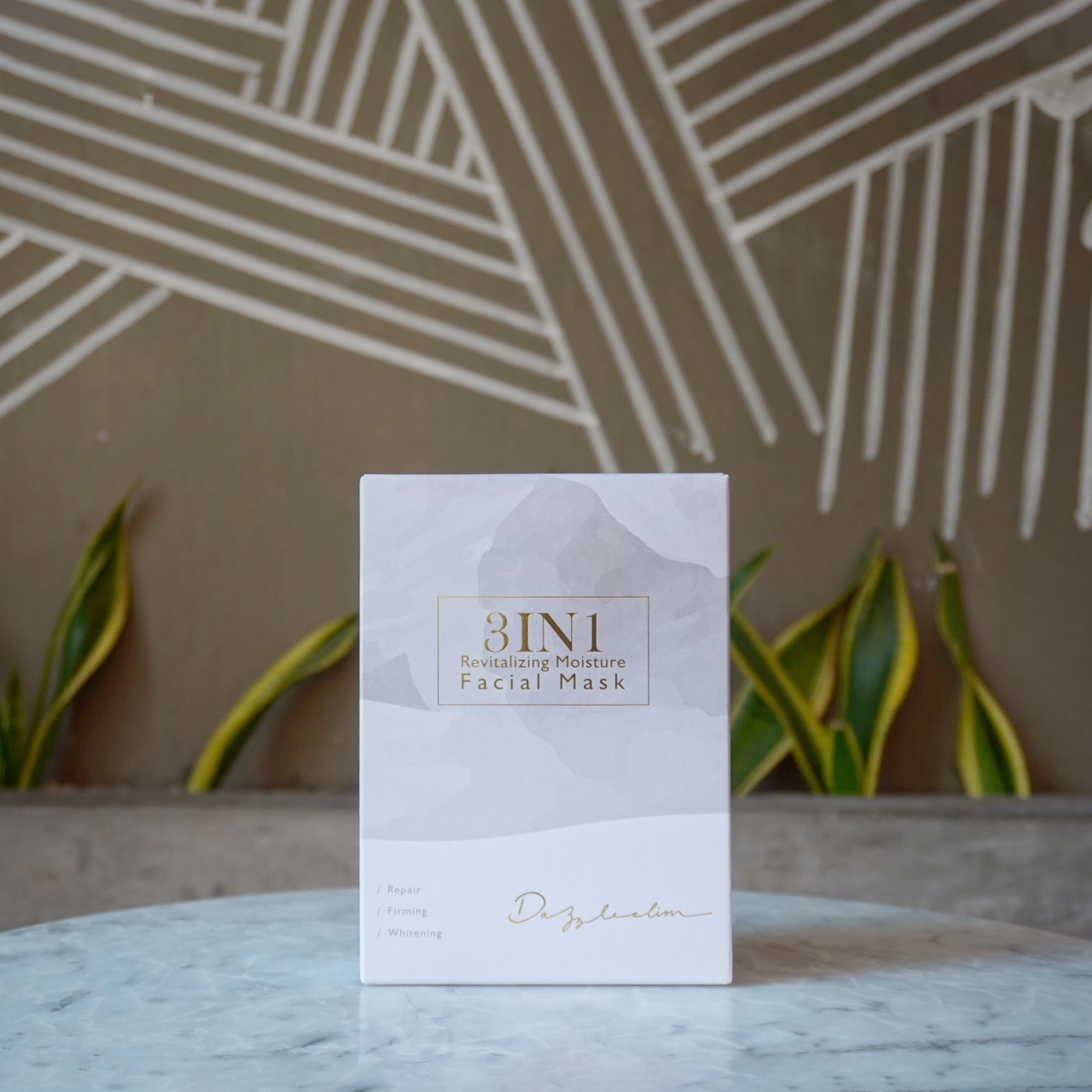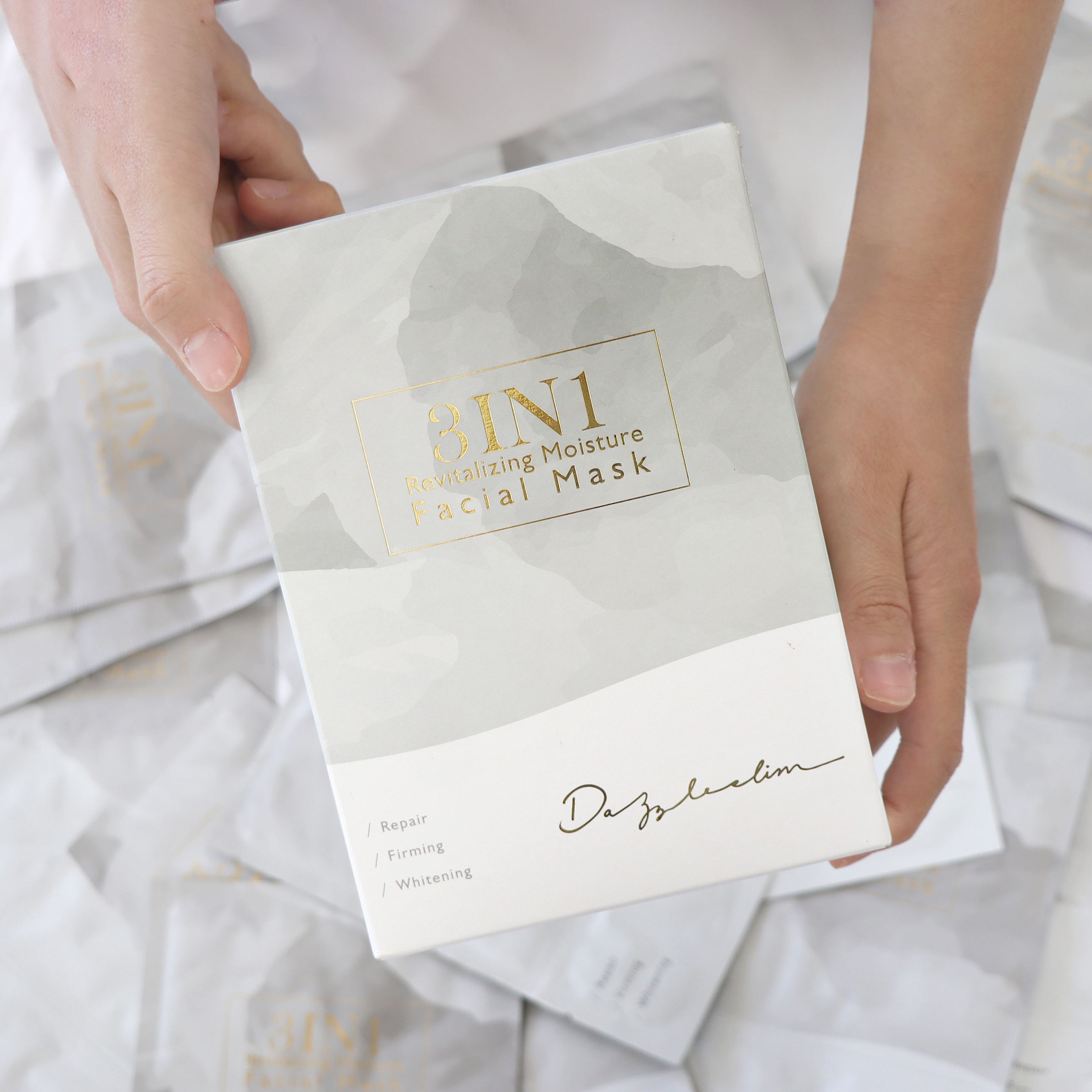 Its unique formula enhances the skin's elasticity and elevating the firmness of the skin surface.
It includes Saccharomyces polypeptide, pearl powder, collagen among others, which allow high permeability, thereby nourishing dry, dark skin.
It helps restore the skin's elasticity, delays aging, combats wrinkle and provides the skin with an anti-oxidation protection.
The skin is improved when it comes to hydration, roughness, coloring, wrinkles and promotes soft, smooth and firm skin.




Use method

1.After opening the packaging, pour carbonize acid powder
– A and essence lotion
– B into basin and mix thoroughly.

2.Apply on face and avoid the eyes and lips.
3.Let it settle for 20-25 mins (that is, the mask is completely dry) and wash off with clear water. Afterward, apply moisturizer cream– C.
**Frequency: 2-3 times a week. Continuous use for optimal results.
Reminder:

1. The carbonize acid powder
– A & essence lotion
– B mixture will result in certain amounts of bubbling, this is due to oxygen present.

2. Appliance of the facial mask will be slightly warm with a minimal sting. (This is not caused by irritation, but rather occurrence when oxygen promotes circulation of the skin.
3. When using the facial mask, the skin will feel a strong firming sensation, users should avoid speaking during this period of time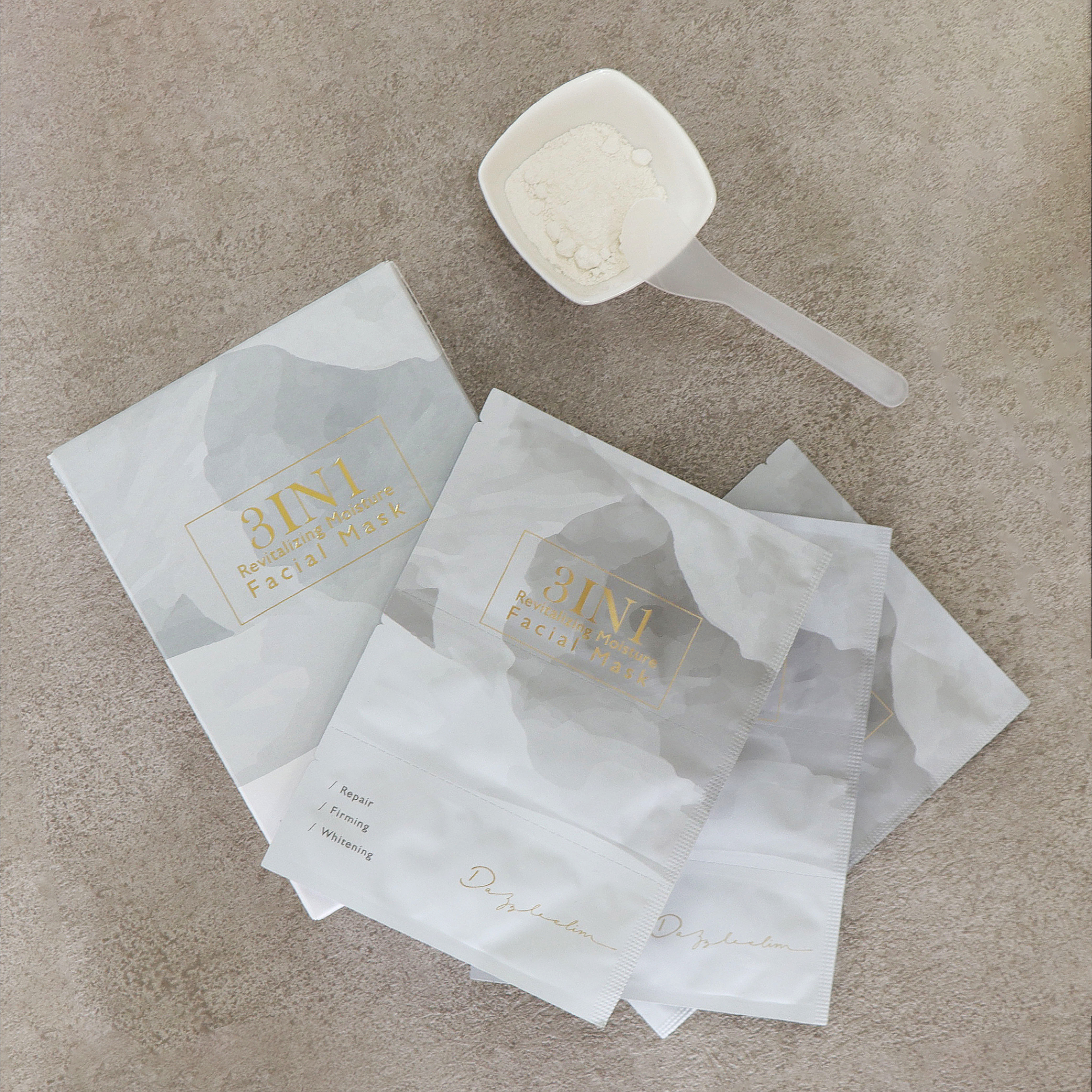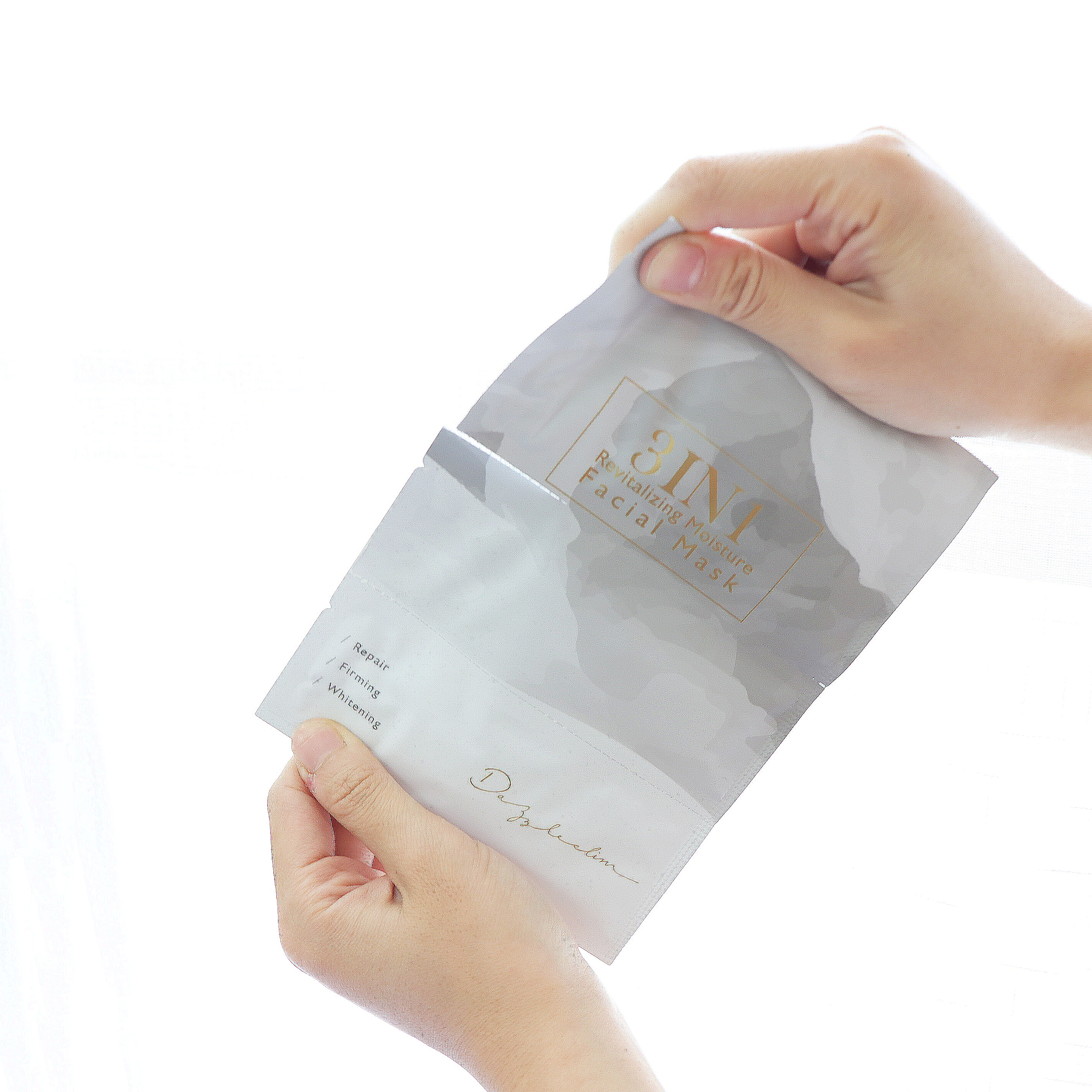 Ingredients: Pure Water, Liposome, Palmitoyl Pentapeptide-3, Acetyl Hexapeptide-3, Nonapeptide, Keratin, Collagen, Hyaluronic Acid, Trehalose, Ceramide, Centella Asiatica, Aloe Vera Extract, Hydrolyzed Soybean Protein, Calendula Officinalis Extract,Chamomile Extract, Echinacea Extract, Dipotassium Glycyrrhizinate, Evening Promose Oil,Hippophae Rhamnoides Oil, Glycerin, Vitamin E Acetate, Phenoxyethanol.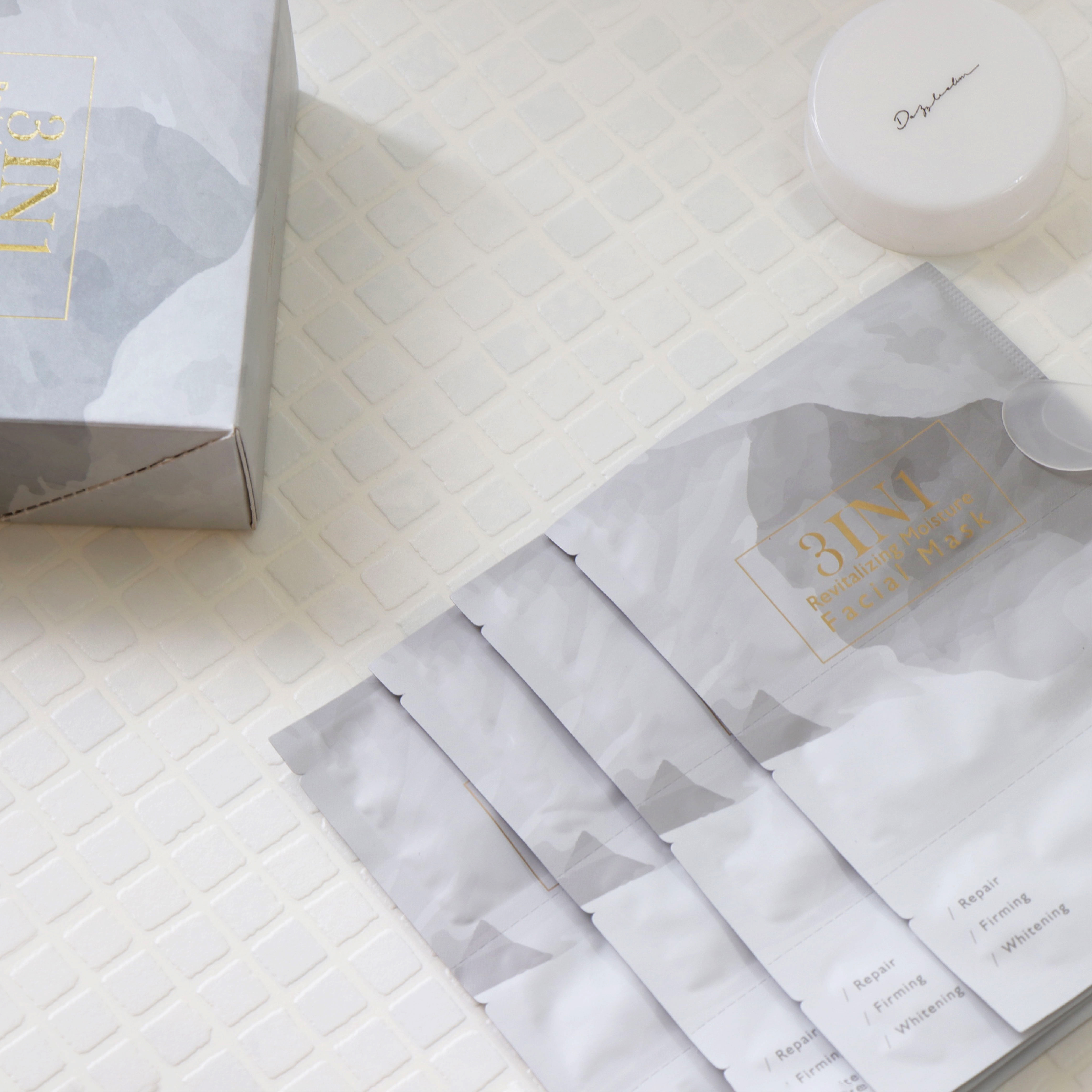 ---