Aromate Helmet Deodorizer Value Set Remove Odors
RM 55.00 MYR
RM 79.00 MYR
Aromate Helmet Deodorizer Value Set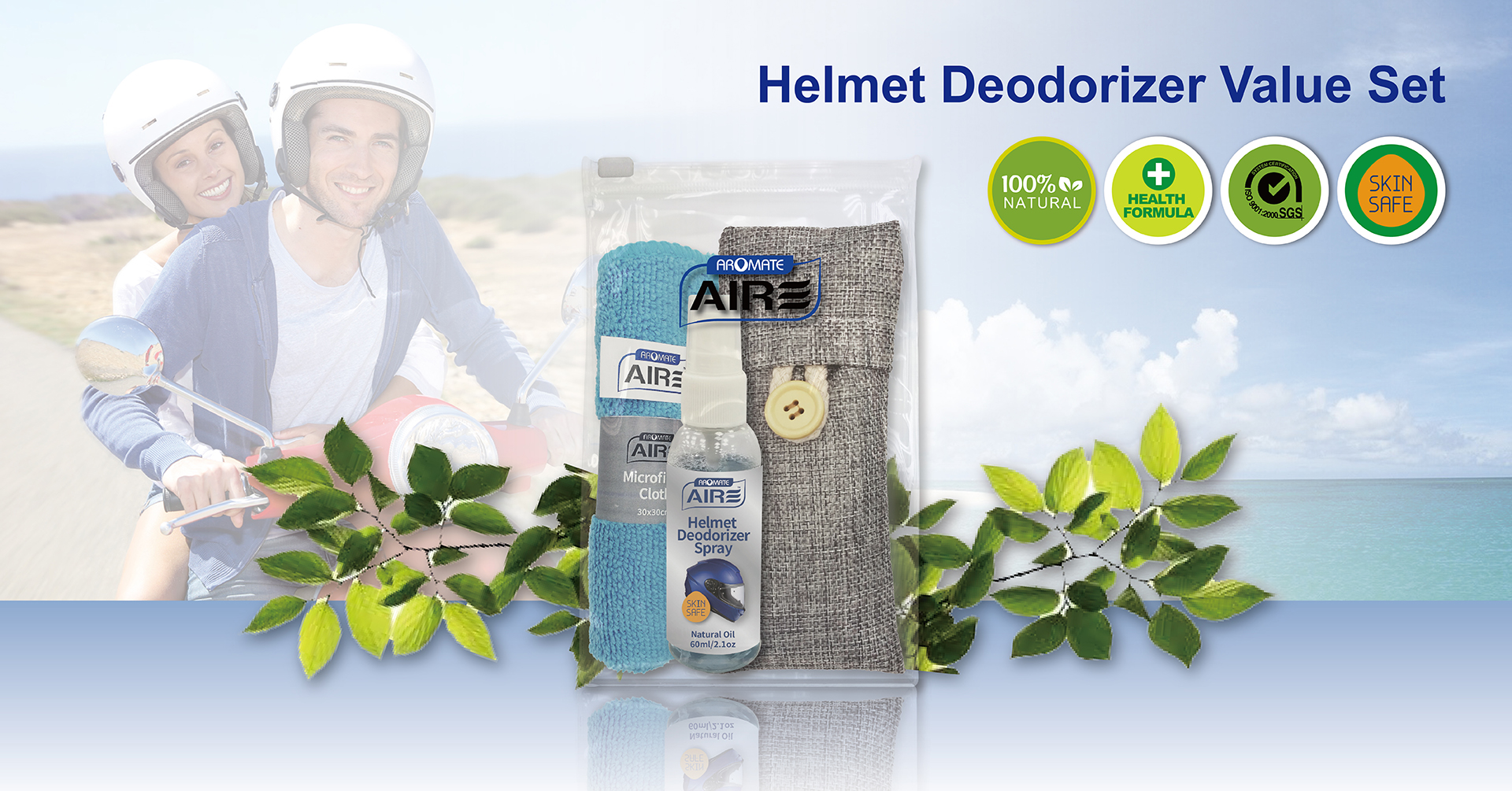 Enjoy your ride with cool freshness
Value pack with 100% natural oil deodorizer spray x 1, bamboo charcoal x 1 , and microfiber cloth x 1

■ Skin safe
■ Eco-Friendly
■ Remove odors efficiently and safely
■ Keep the helmet and motorcycle trunk clean and fresh

Natural Oil 60ml / 2.12 fl oz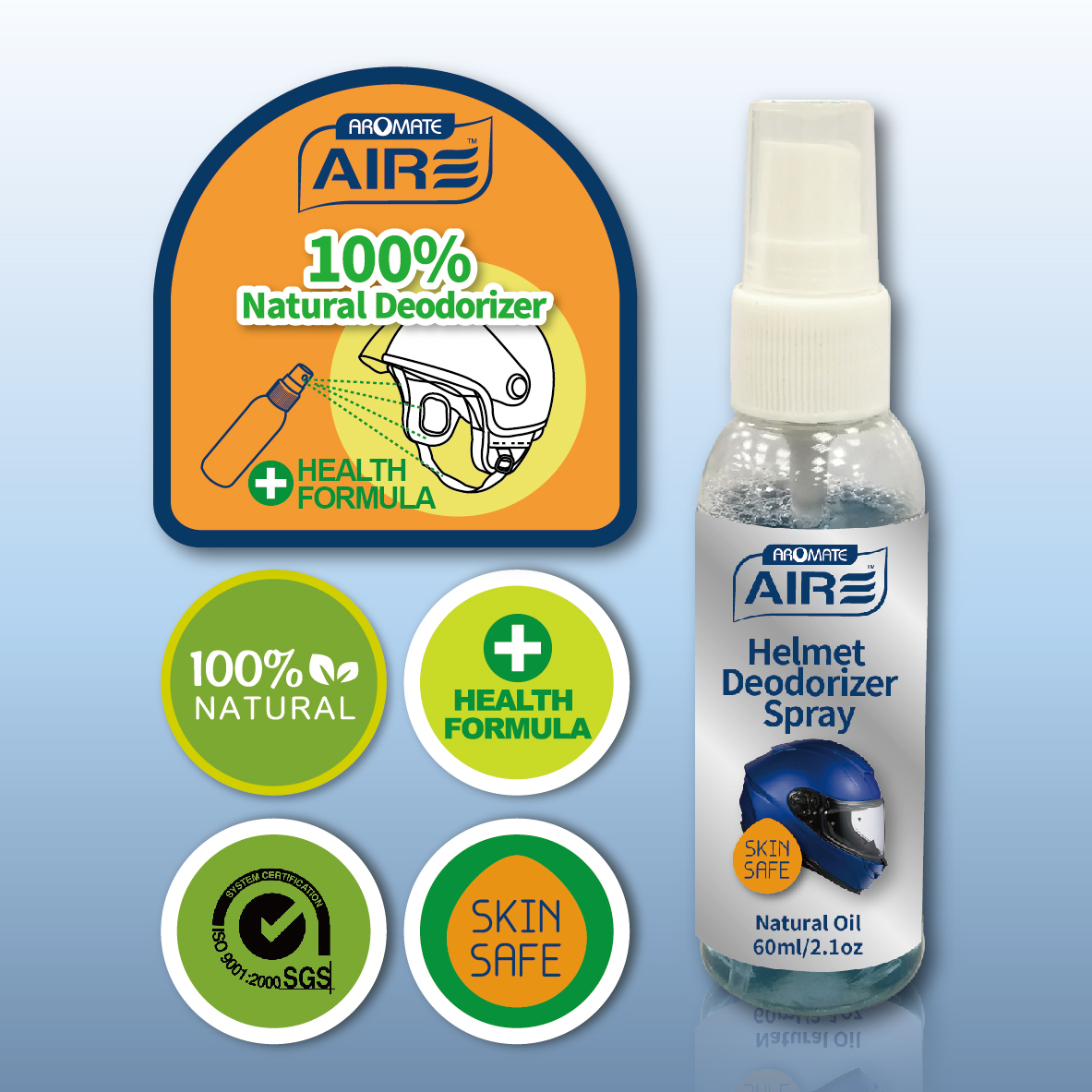 100% Natural Deodorizer
Spray directly into helmet to eliminate odor. Spray to the storage truck to keep it fresh and clean. Spray up to 150 times (3-5 times per use is recommended).
■ Approved by SGS and authorized lab in Japan
■ Pass SGS skin irritation test
■ Food safety grade
■Extremely safe to people, pets, and on cloths, furniture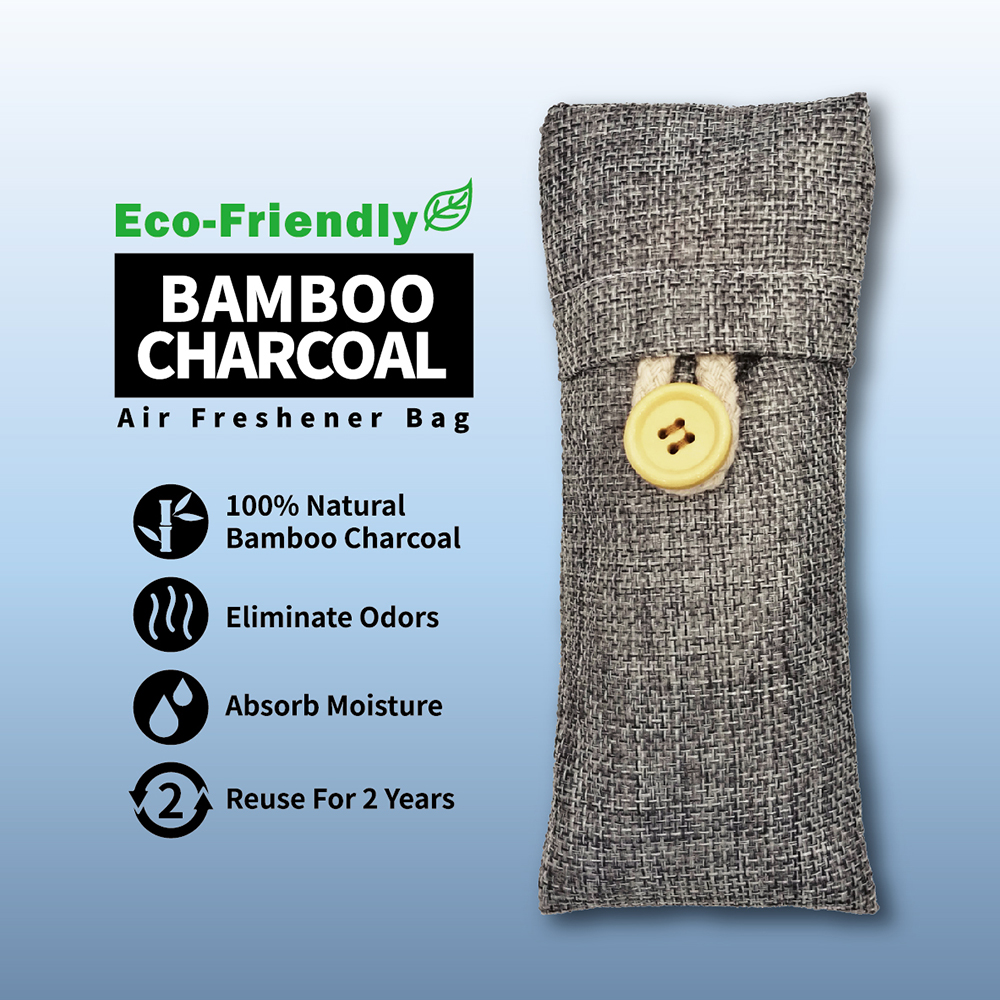 Place the bamboo charcoal bag inside the motorcycle truck to absorb moisture and odor. Put the bamboo charcoal bag outside in the sun once a month for at least one hour to rejuvenate and reuse up to 2 years. Helmet deodorizer can be sprayed onto the bamboo charcoal as well to freshen up the motorcycle truck.

■ 100% Natural Bamboo Charcoal
■ Eliminate Odors
■ Absorb Moisture
■ Reuse For 2 Years
Wipe with the microfiber cloth for quick dry and clean.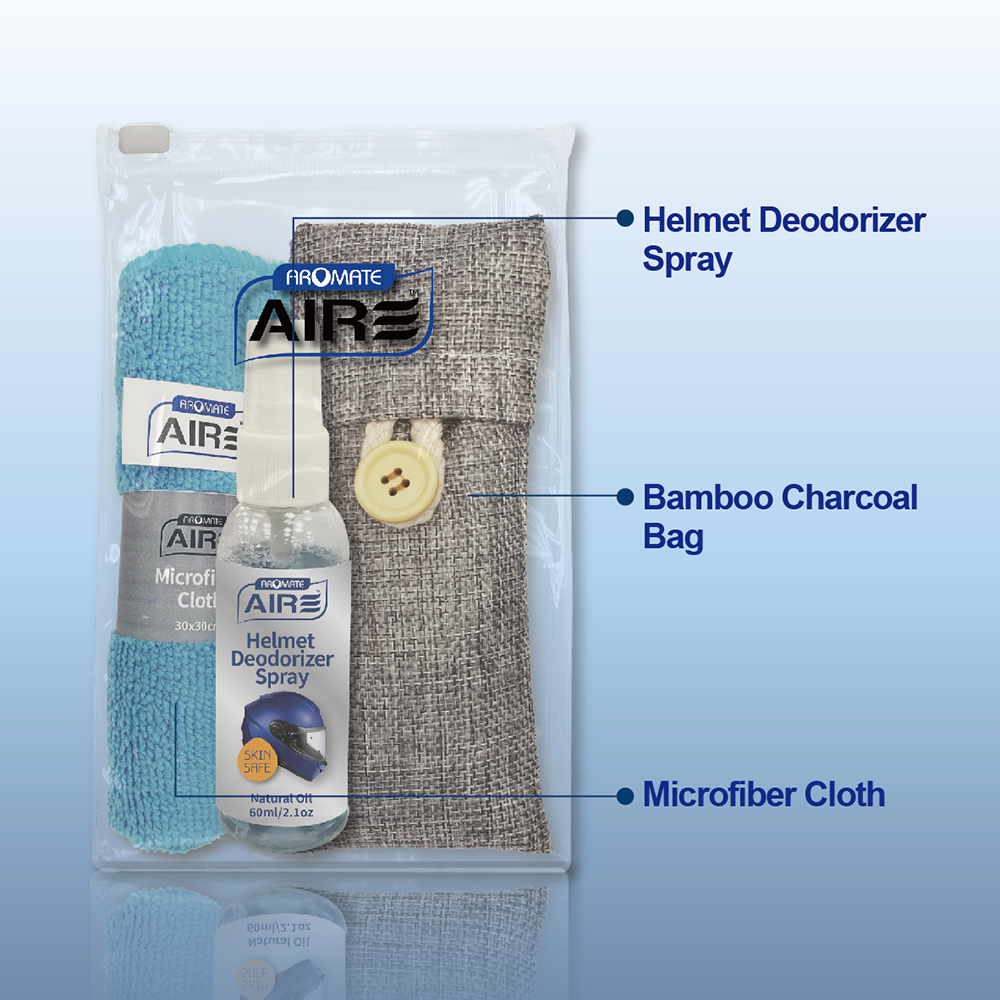 ---