AMOY STAR Gold Mask Super Conductible Cream - Whitening and Wrinkles Removal 3pcs.
RM 65.00 MYR
RM 79.00 MYR
AMOY STAR Gold Foil Super-Conductible Cream Mask-Whitening and Wrinkles Removal (3pcs)
Product Features:
Focus on moisturizing and repairing skin and smooth the dry lines and wrinkles to make you own an amazing skin condition.

Have the gold foil cover which can seal precious essence and repair your skin deeply.

The super-conductible function provides rapid penetration and can completely cover your face to let the essence absorbed perfectly.

Contain the ingredients which promote metabolism to generate new cells to keep moisturizing and maintain skin's elasticity.

The product can remain long-term moisturizing and prevent the cracked skin.
Product Specs:
Ingredient: Phalaenopsis Extract, Hyaluronic Acid, Aroleat Samphira, Golden Alga, Pomegranate Extract, Acetyl Tetrapeptide

Capacity: 30ml x 3 pcs

Origin: Taiwan

Expiration date: 3 years

Precautions: For external use only. If there are sensitive problems such as redness, swelling, and irritation. Please stop using and consult the doctor.

Storage method: Please keep it in a cool and dry place, avoid direct sunlight and prevent children from taking.

Pass ECOCERT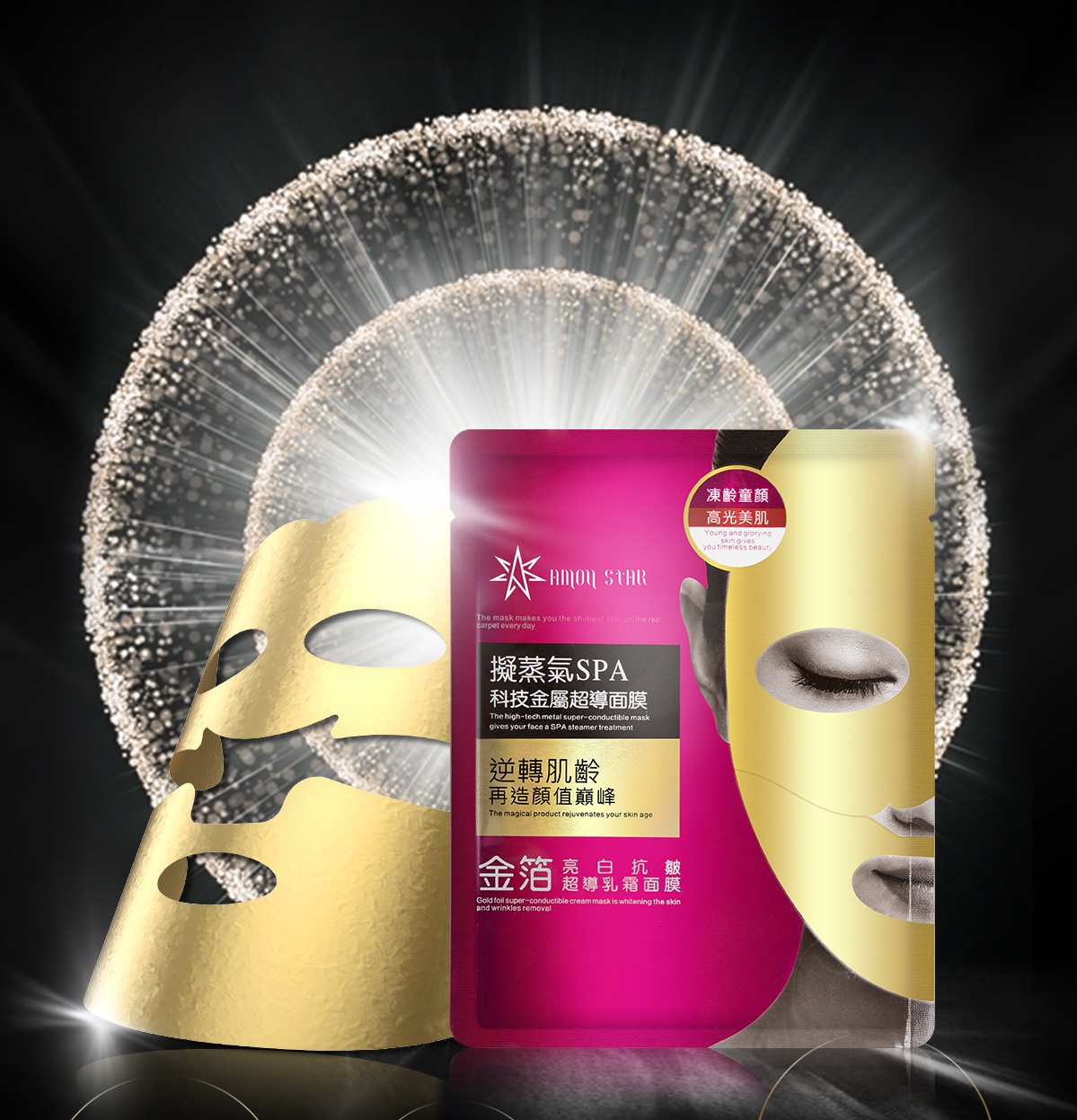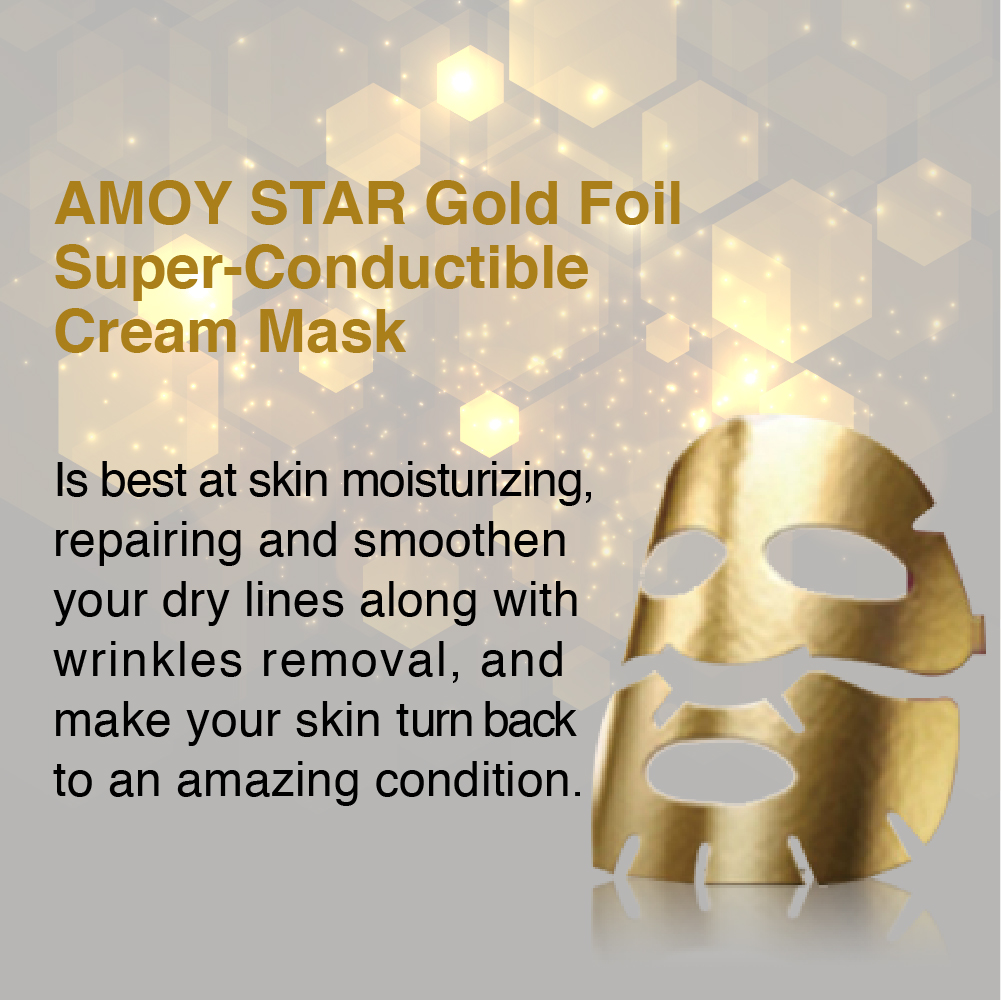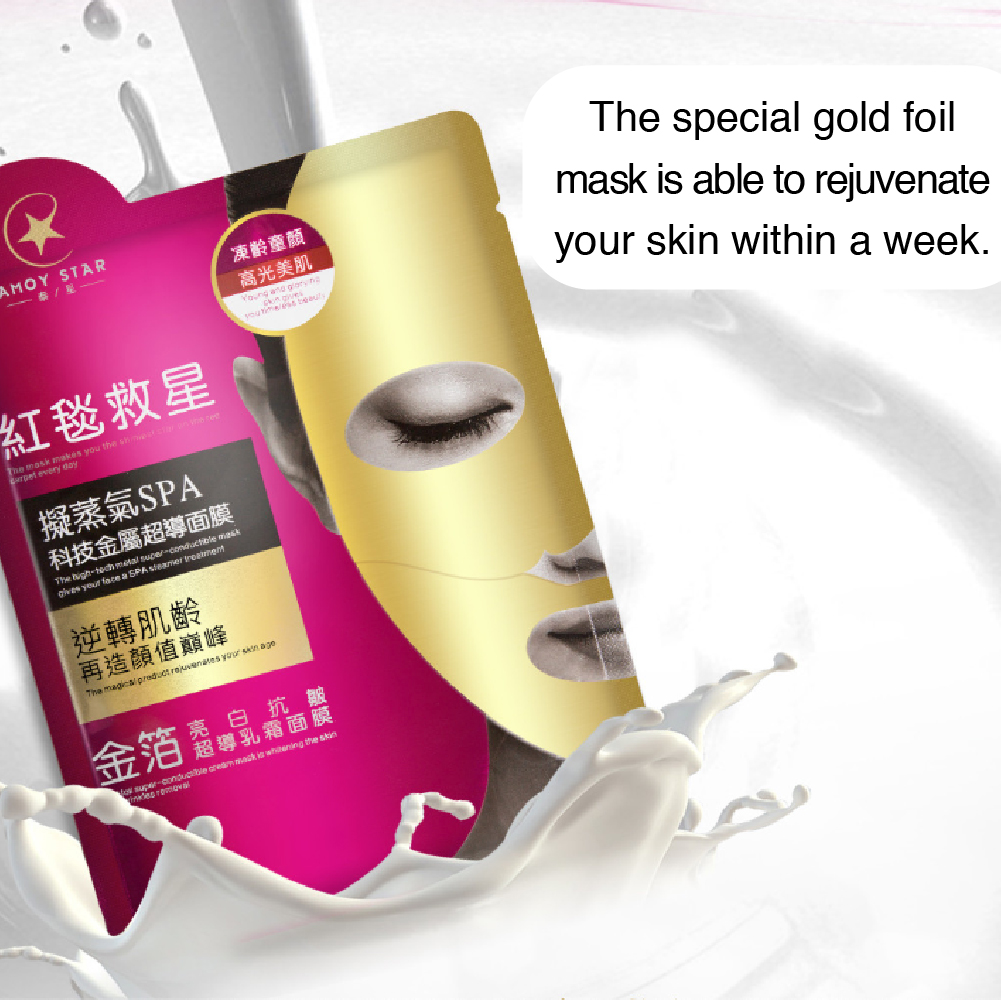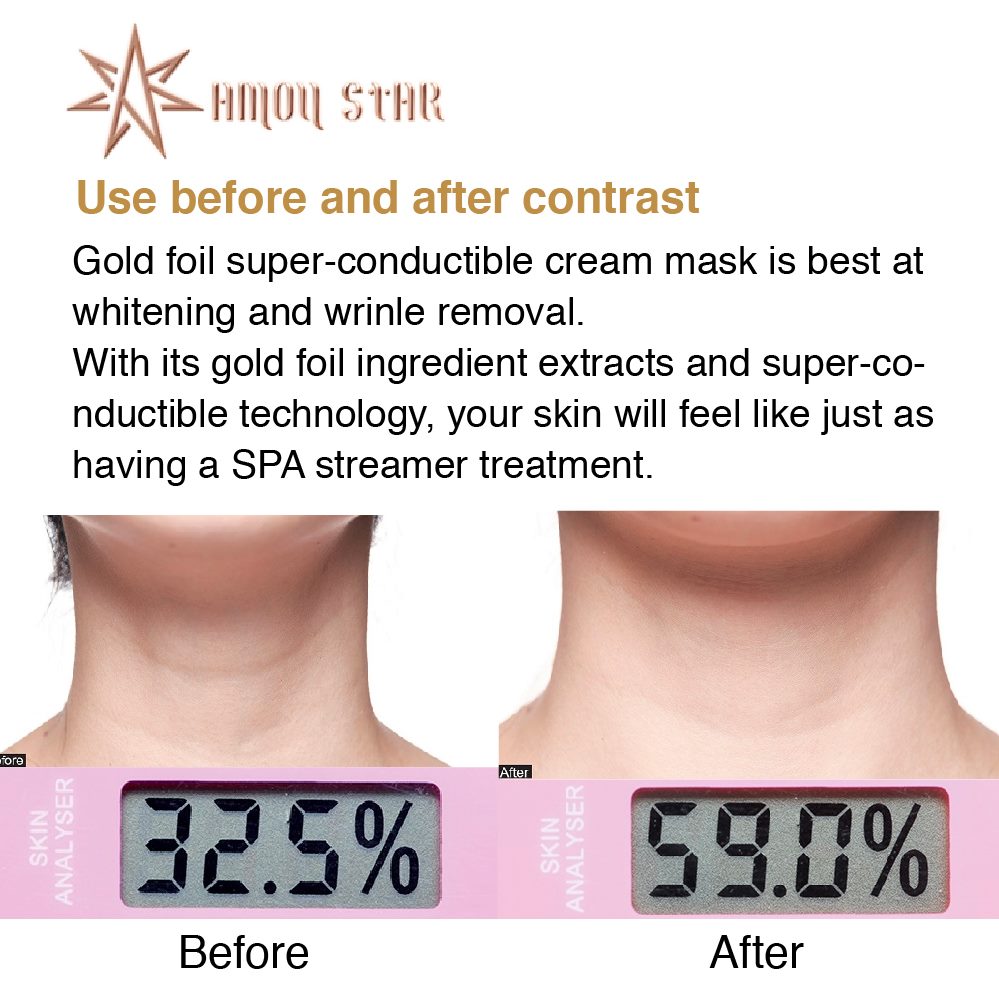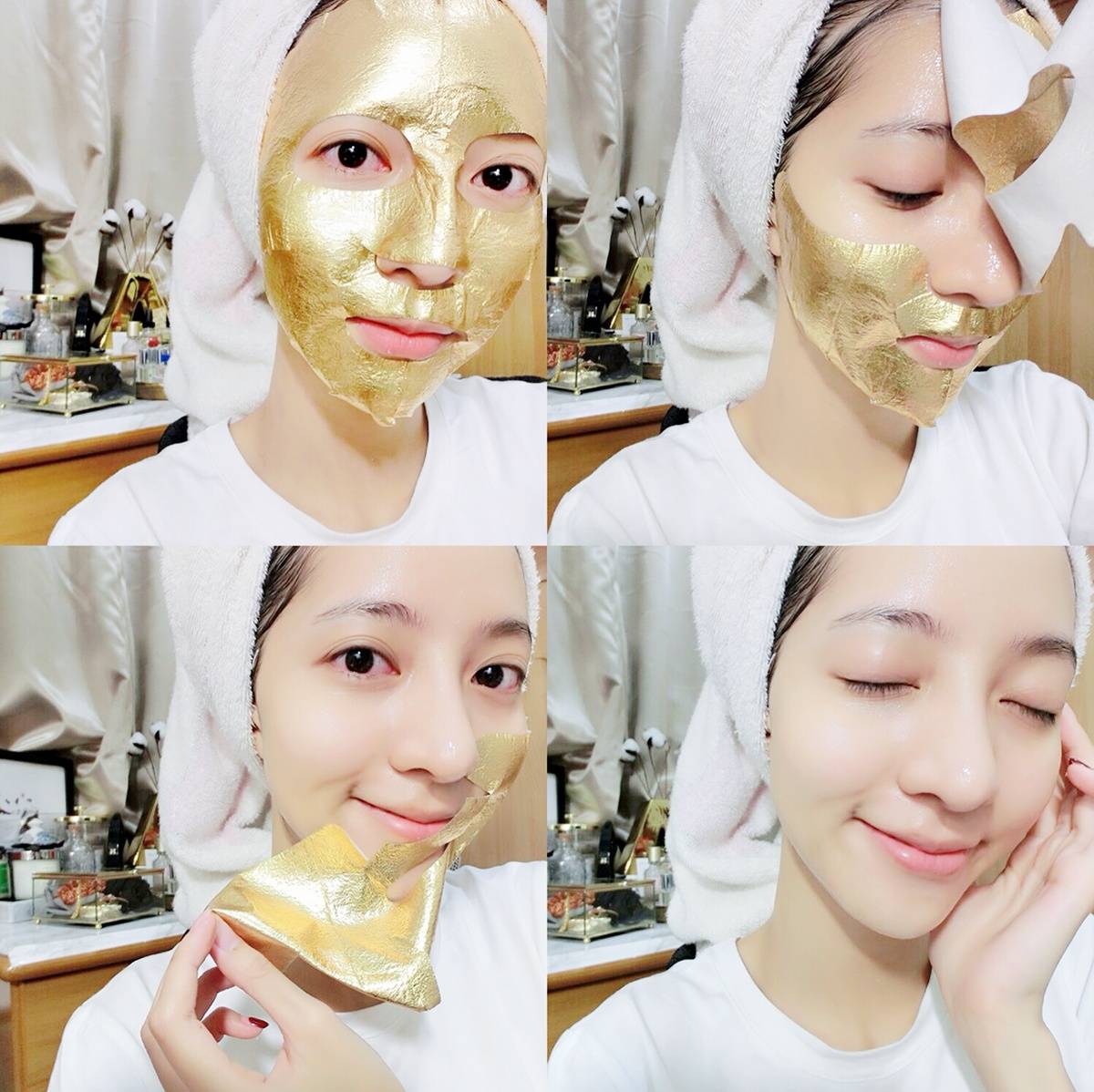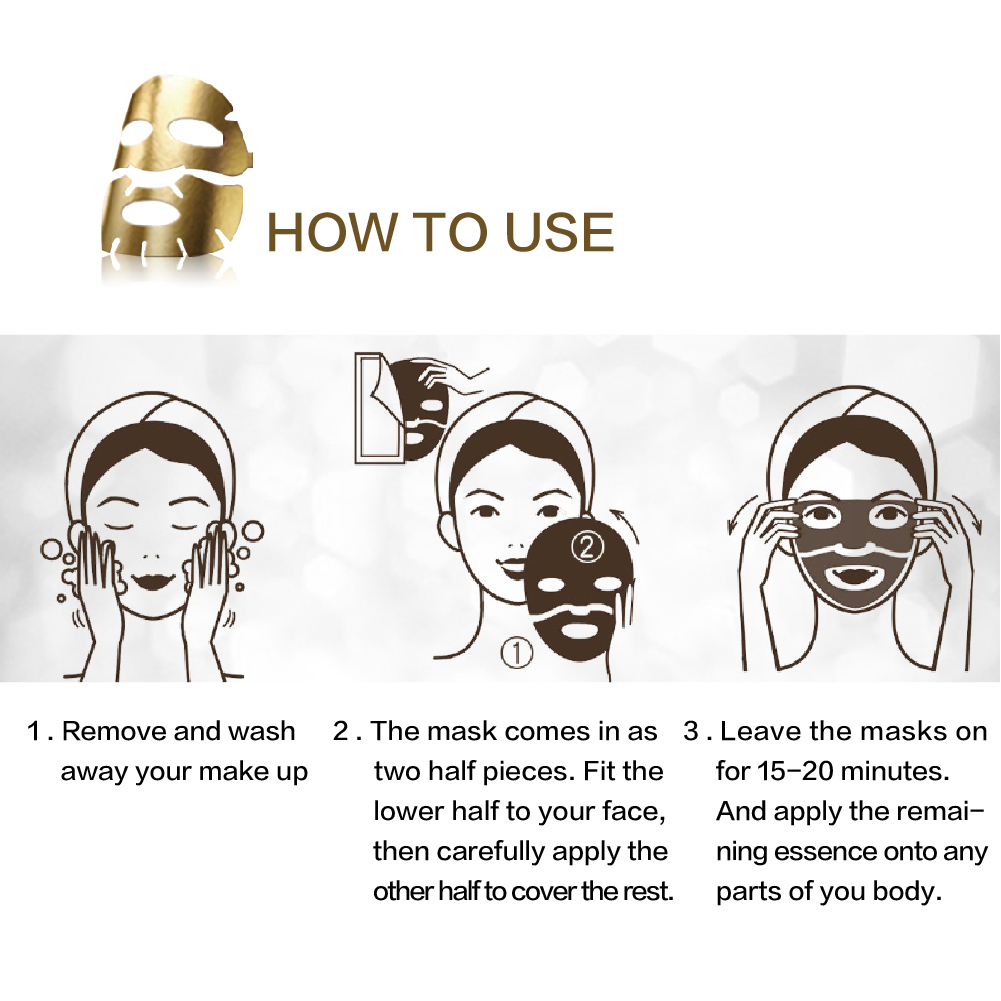 Instructions:
After cleansing or using lotion, apply the mask from the lower part to the upper part. Staying for 15 to 20 minutes, you can remove the mask and gently massage the remaining liquid until it is absorbed thoroughly. Use the mask twice a week.
Brand Story:
The reason why we exist is to actively challenge "the effectiveness of the European and American brand", "the price of the medical beauty brand", "to achieve a fair price", and "the specification of the expensive skin care products".
We promise that we never compromise safety but implement and produce the high functional skin care products for people who suffer from various skin problems.
---