【鼎季】DING JI Premium Ali Mountain Jinxuan Oolong Tea Bags (10 bags) 台灣阿里山金萱烏龍茶立體茶包(10入/袋)
RM 49.00 MYR
RM 599.00 MYR
"Taiwan Tea No.12" , also known as Jinxuan Tea. The greatest spotlight is its mellow floral milky aroma. It's also famous for it's fresh, sweet aftertaste, golden shine body.
Variety: Taiwan Tea No.12
Place of origin: Ali mountaion high altitude tea field.
Fermentation degree: 15%- 20% of fermentation
Roast degree: Medium
Brewing method:
Please warm up your cup fist before putting your tea bag in. Add 150cc of boiling hot water then leave it still for 3-4 minutes before drinking. Each package can be reuse for 4 times. Its gradation can be adjusted accourding to personal preferences.
珍貴高山茶立體茶包,茶顆粒看得見,入口回甘,充滿山頭氣的一款。
歷年來頭等獎茶種,100%台灣茶,絕不混茶。
高海拔茶園,使用山泉水灌溉,茶葉純淨無污染。
Teh Taiwan No.12", Teh Jinxuan, istimewanya ialah baunya kuat dan juga sama dengan susu. Teh ini juga terkenal dengan kesegaran, kamanisan dan keemasan
Jenis: Taiwan Teh No12
Teh dari medan teh Bukit Ali
Tahap Penapaian: 15%-20%
Tahap kepanggangan: sederhana
Cara membancuh:
Sila panaskan set cup dengan gunakan air panas sebelum meletakkan the. Tambahkan 150cc air panas dan tunggu 3-4 minits sebelum minum. Setiap pakej boleh dibancuh 4 kali.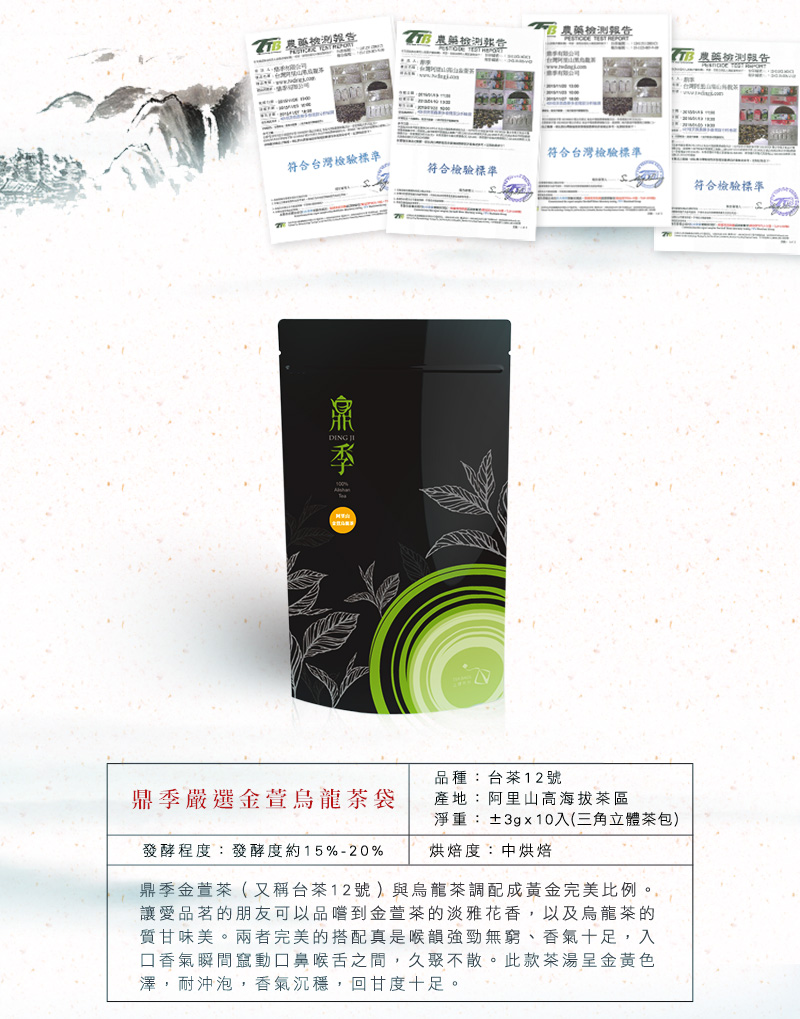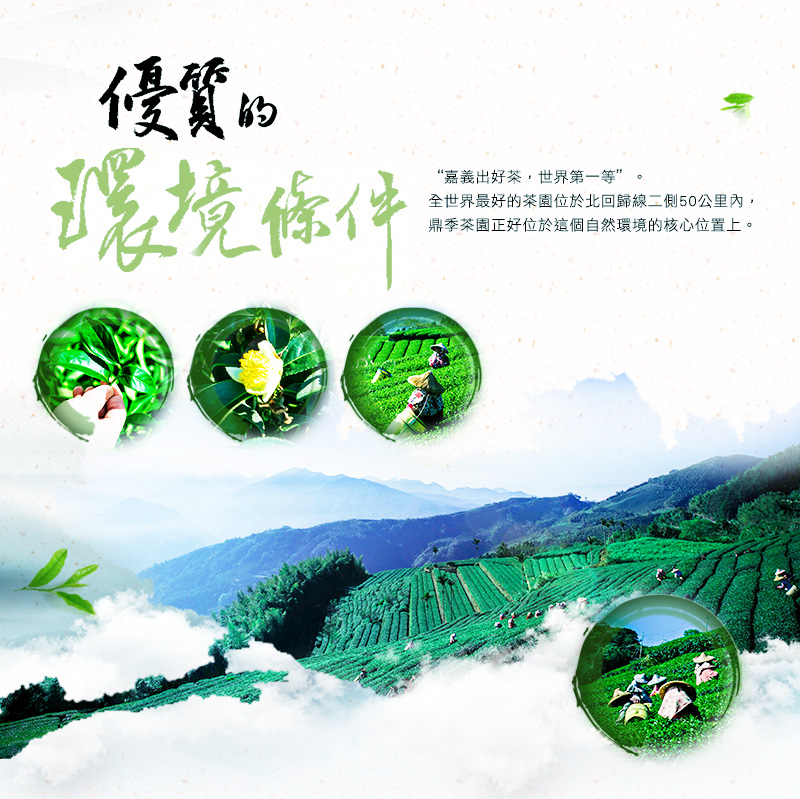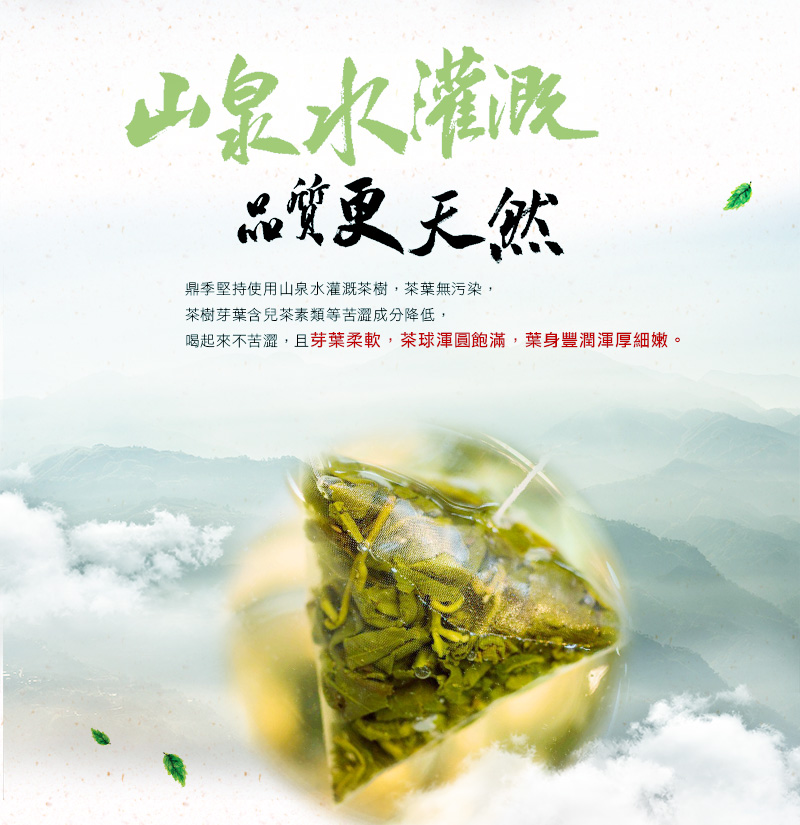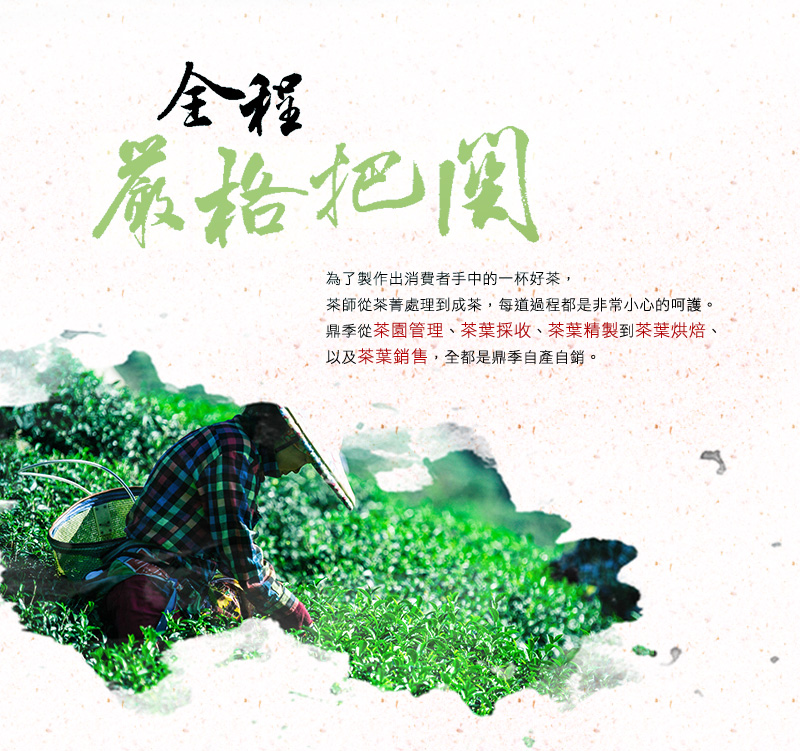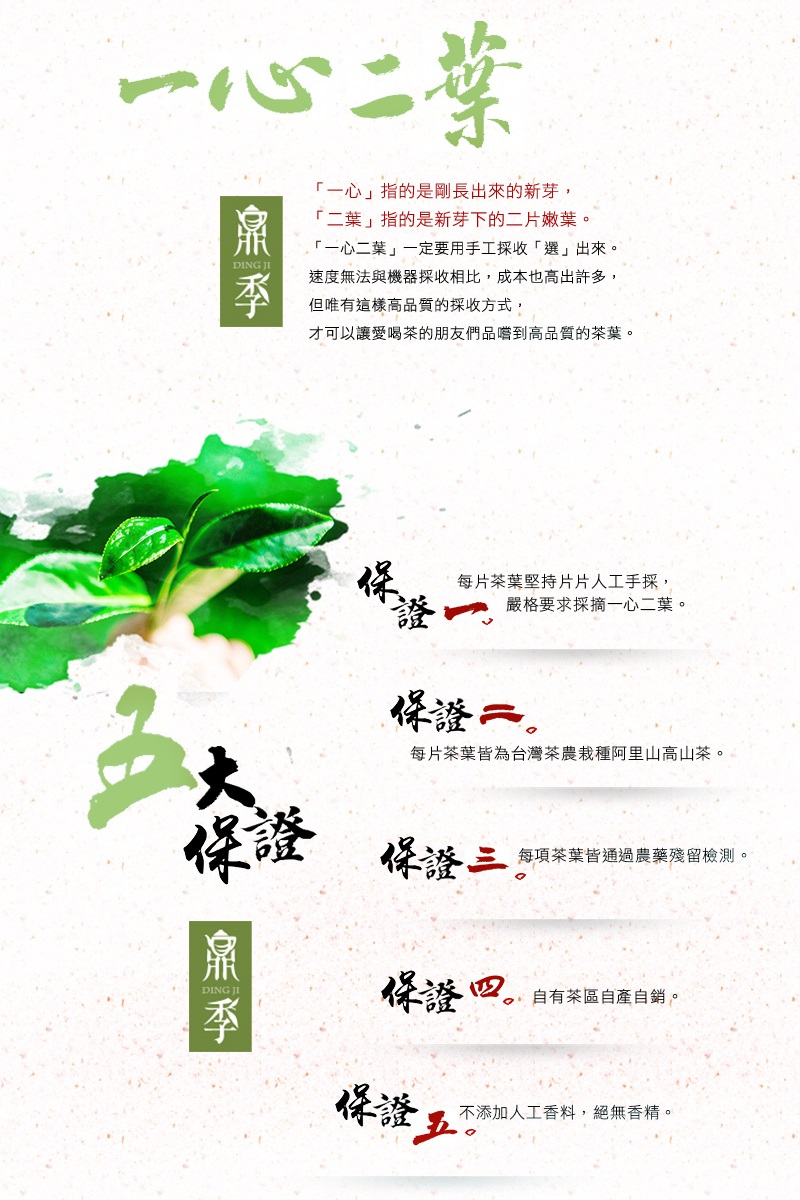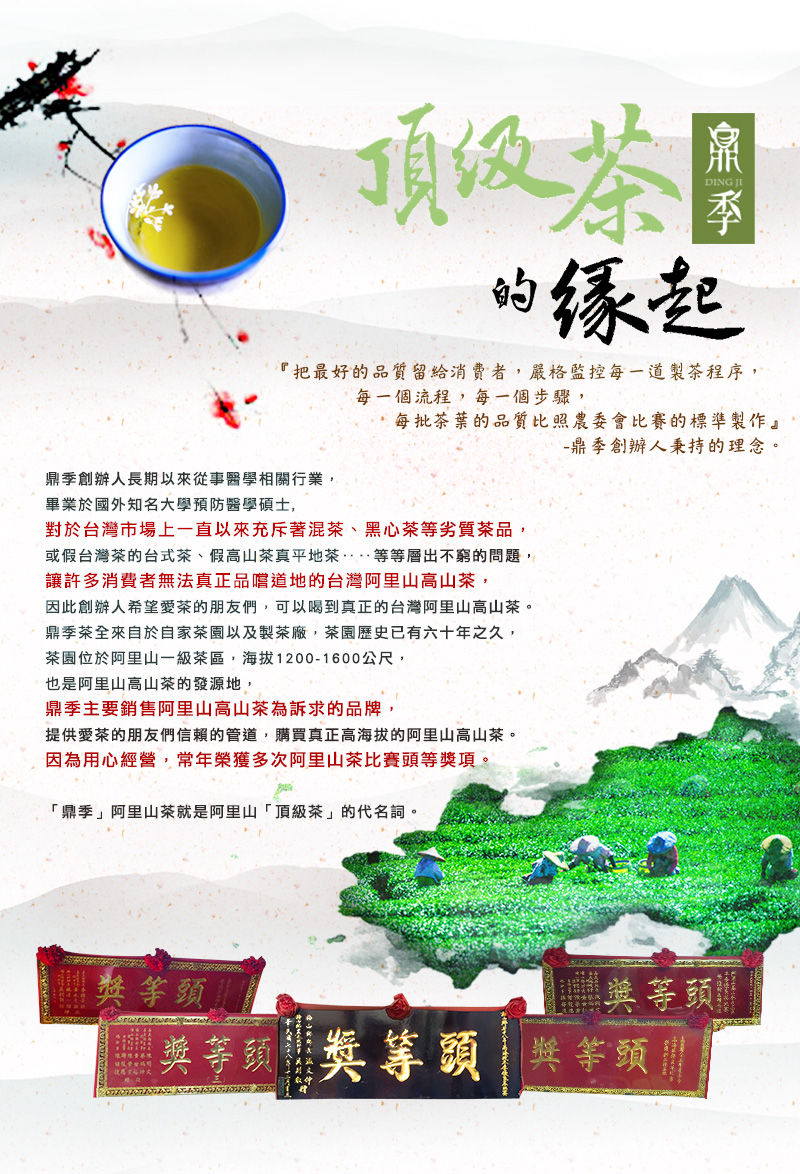 ---