【鼎季】DING JI Ali Mountain Ultra-Primium Oolong tea bag ( 10bags) 台灣阿里山烏龍茶立體茶包(10入/袋)
Ali Mountain Oolong has light tea body, with honey green colour, people say its aroma goes through mouth, nose and tongue and stays for a really long time, as you're being in the high mountain...
Variety: Green Tip Oolong
Place of origin: Ali mountaion high altitude tea field.
Fermentation degree: 15%-20% of fermentation
Roast degree: Medium
Pure weight: 3g x 10 bags
Brewing method:
Please warm up your cup first before putting your tea bag in. Add 150cc of boiling hot water then leave it still for 3-4 minutes before drinking. Each package can be reuse for 4 times. Its gradation can be adjusted according to personal preferences.
珍貴高山茶立體茶包,茶顆粒看得見,入口回甘,充滿山頭氣的一款。
歷年來頭等獎茶種,100%台灣茶,絕不混茶。
高海拔茶園,使用山泉水灌溉,茶葉純淨無污染。
Teh Oolong Bukit Ali menpunyai warna cahaya hijau, bau harum itu akan lulus ke mulut, hidung dan lidah. Bau harum akan tinggal sepanjang masa, seperti anda di bukit tinggi.
Jenis: Teh Oolong
Teh dari medan teh Bukit Ali
Tahap Penapaian: 15%-20%
Tahap kepanggangan: sederhana
berat bersih:3g*10 pack
Cara membancuh:
Sila panaskan set cup dengan gunakan air panas sebelum meletakkan the. Tambahkan 150cc air panas dan tunggu 3-4 minits sebelum minum. Setiap pakej boleh dibancuh 4 kali.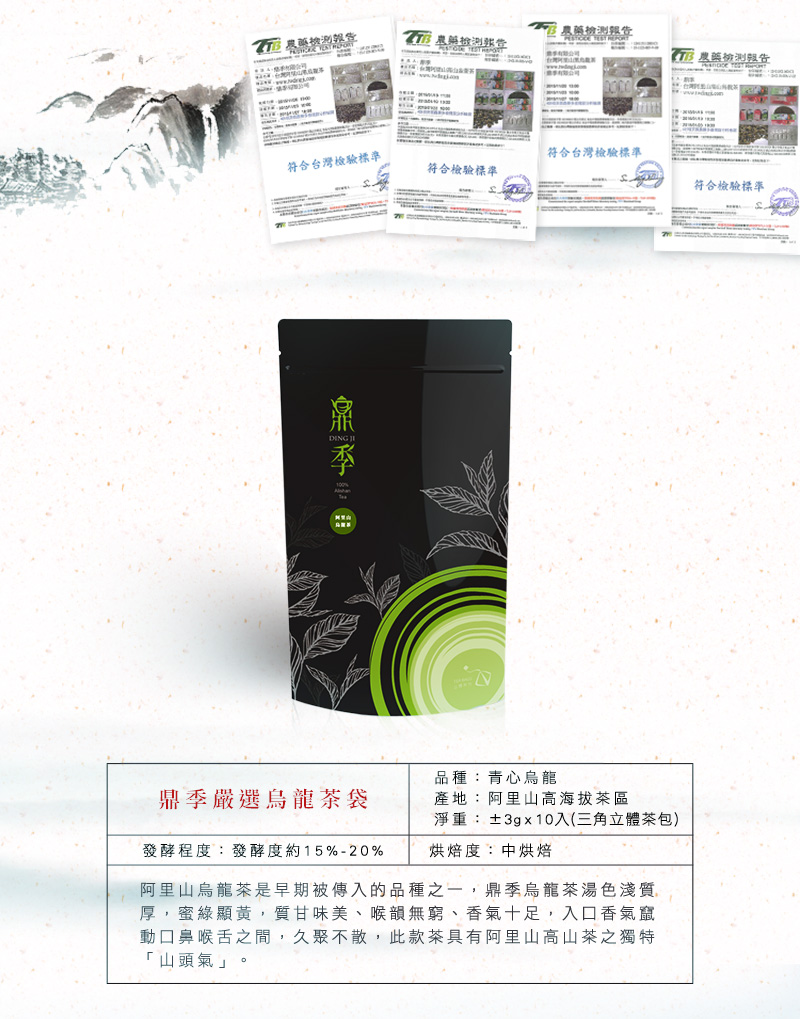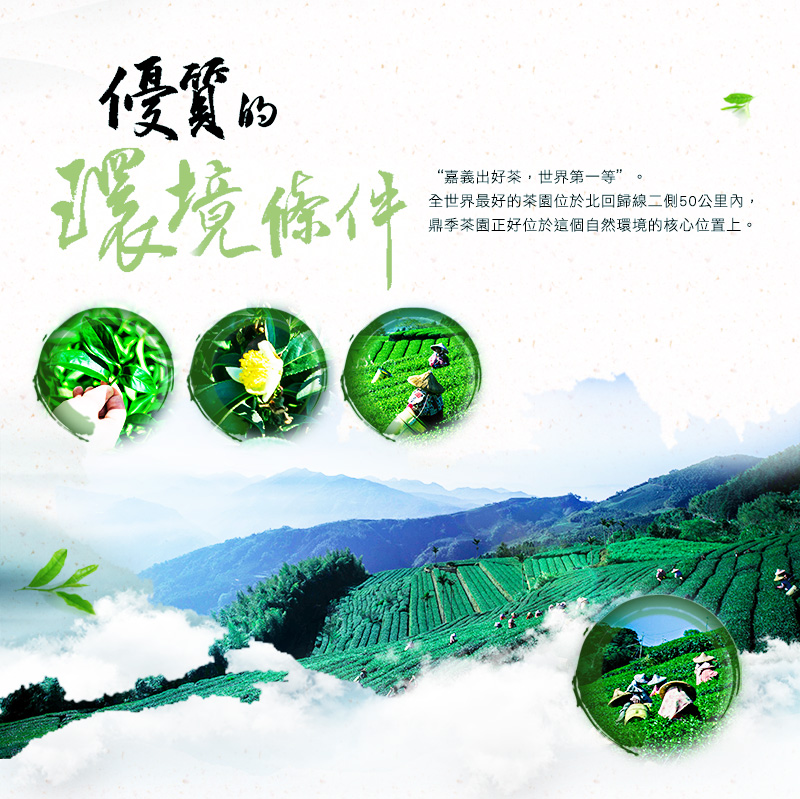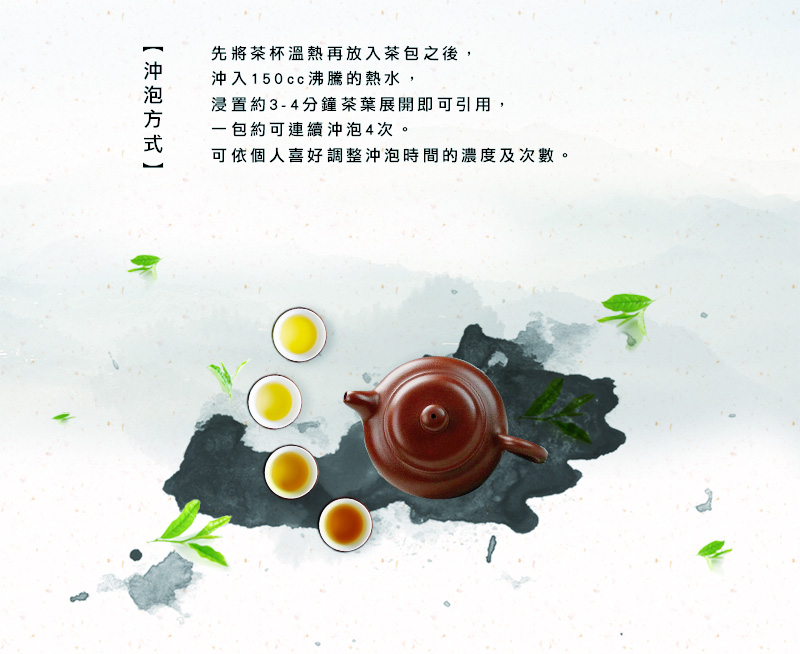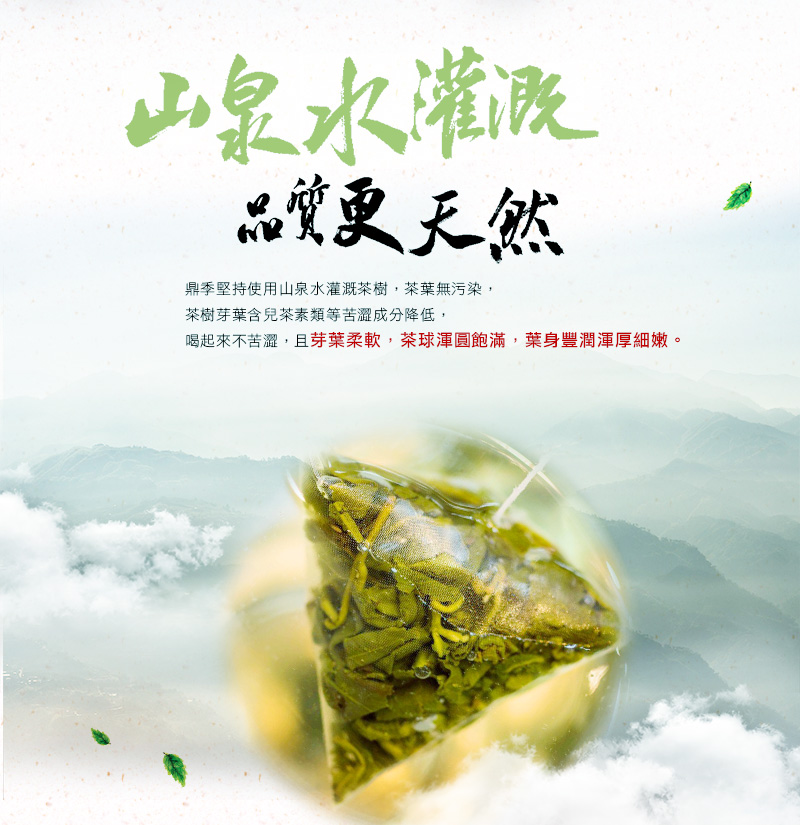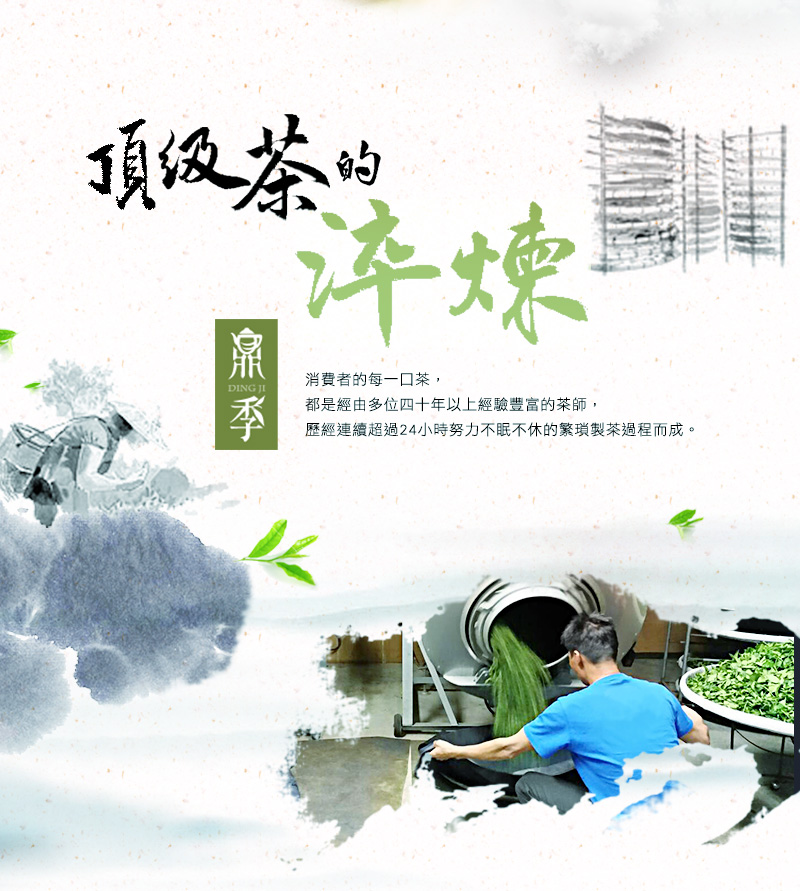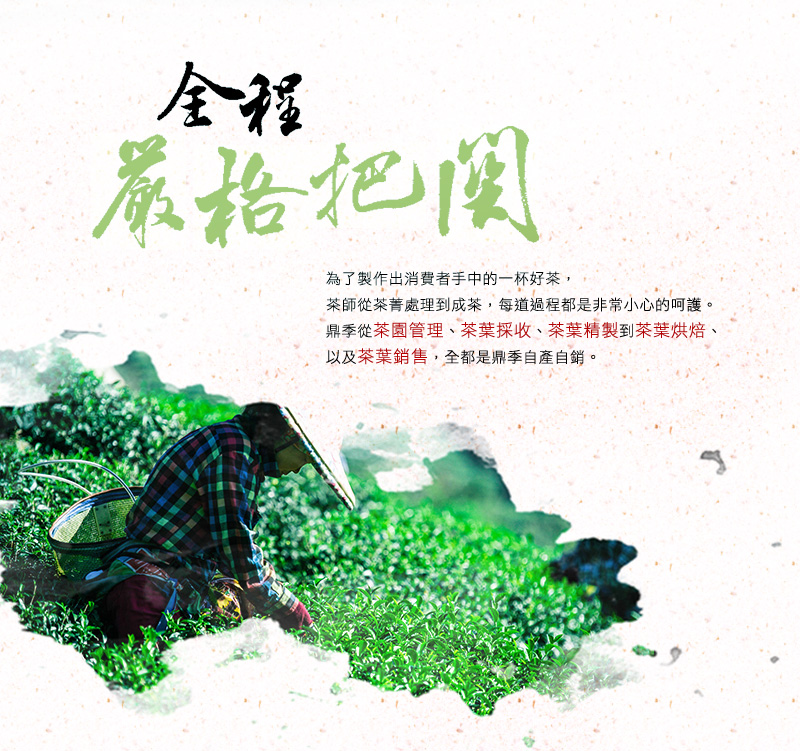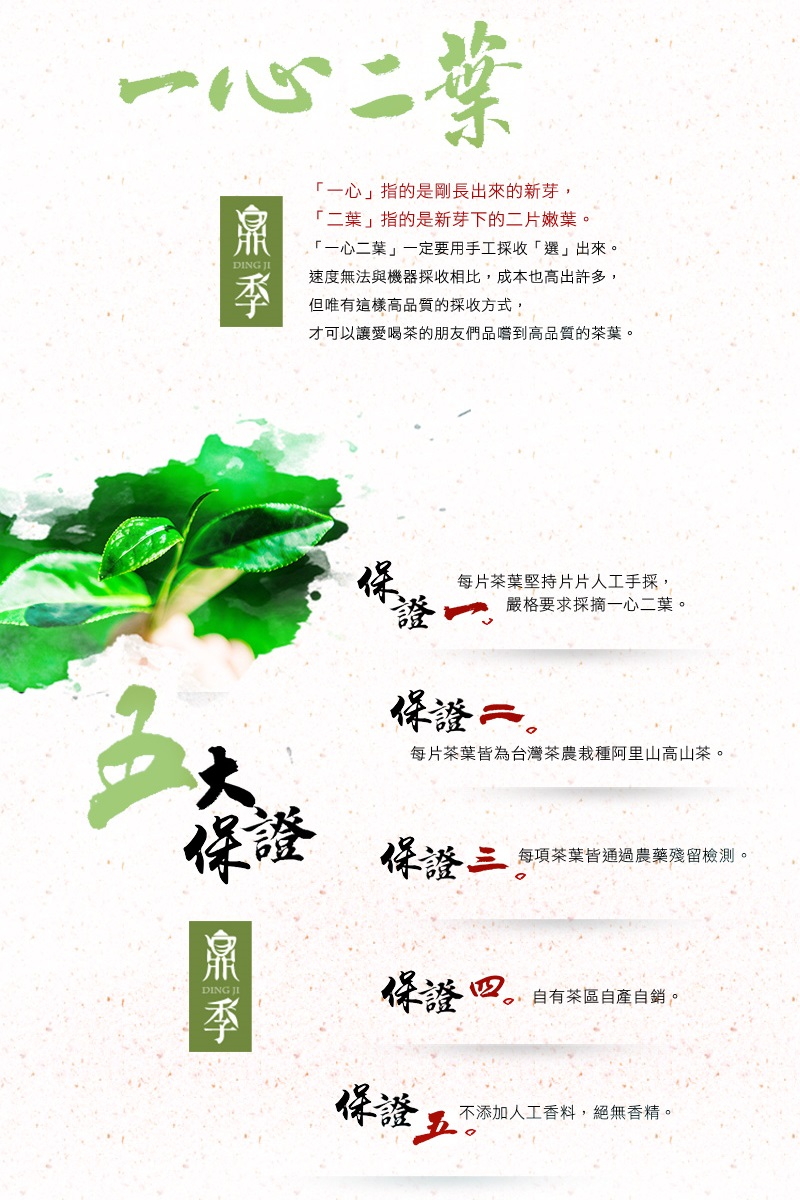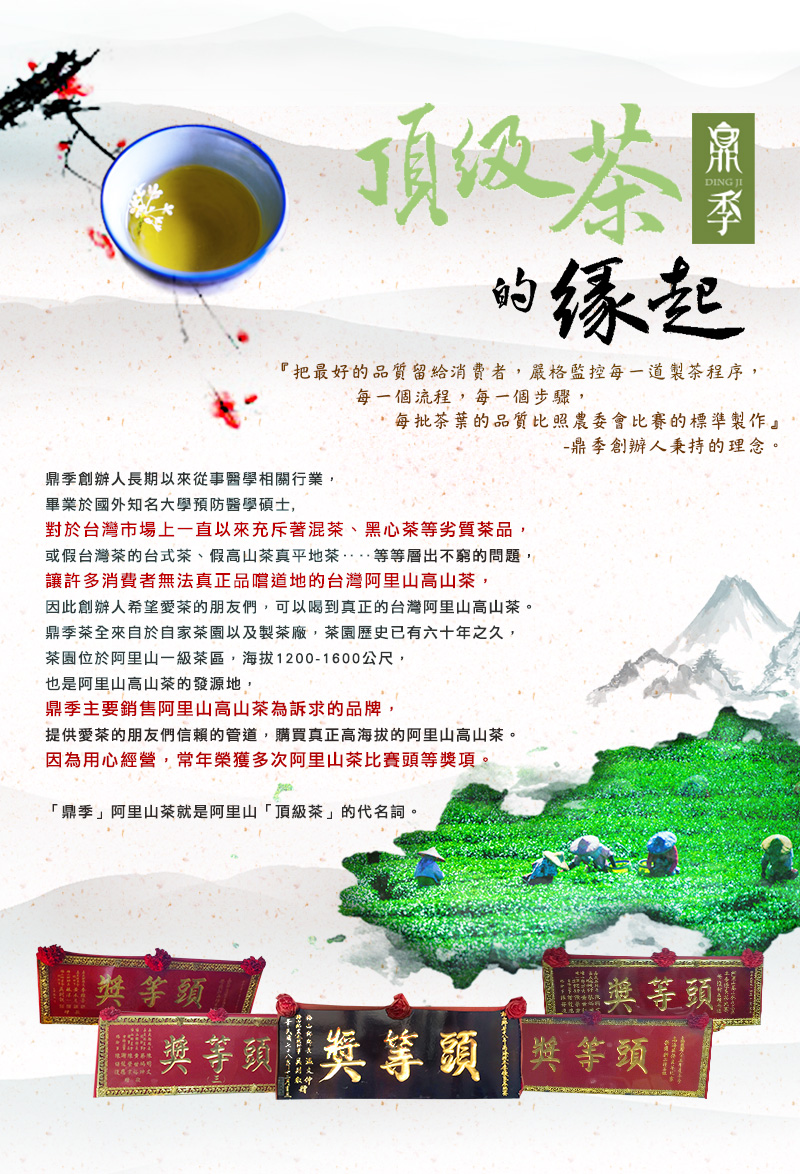 ---