【大藝好茶】Lishan Tea gift box (150g x2) 頂級梨山高山茶葉禮盒(150gX2)
[Products Description]
Successively won 6 years of iTQi(The International Taste & Quality Institute)Award -- Superior Taste Award Three Stars

Because of the climate of high mountain, it generates pure and deep scent of tea leaves. Surrounded by the orchard of Taiwanese pear, it makes the tea leaves absorb more of the fruit taste.The aroma of the tea is tender and smooth, visually presented with golden color with slight of green glow, with the long- lasting sweet and mellow aftertaste.

National safety inspection standards passed

Quality guaranteed- each pack has passed the inspection, conform to the standard in Taiwan, EU and Japan

First choice of single-origin tea leaves, best partner with afternoon-tea, number one Taiwanese Souvenir for tourists.
[Tips for making the best Max Art Fine Tea]
Warm the pot with hot water before the brewing process, in this case more aroma would be released. Please use clear water or good spring water with temperature of 95℃ to ensure the best taste of the tea. Tea leaves should have the ⅕- ¼ amount of the teapot. Please based on your own preference to make your tea, however, the best way would be 1 minute/ each steeping time. First steaming time could have more 20 seconds of it.

1.Warm the pot up first with hot water.

2.Put the tea leaves/bag into the pot.

3. Pour the 95℃ hot water in.

4. Wait for a few minutes, then it's time to enjoy your tea!
● 2016年獲比利時iTQi國際風味暨品質評鑒所頒授 風味絕佳獎章最高等級【3星評等】。
茶湯氣味柔順芬芳、淡雅如蘭之熟果香,呈現金黃帶綠色澤,具有活性,入喉口頰生津、甘甜柔順,滋味醇厚持久而耐泡之特優質高山茶。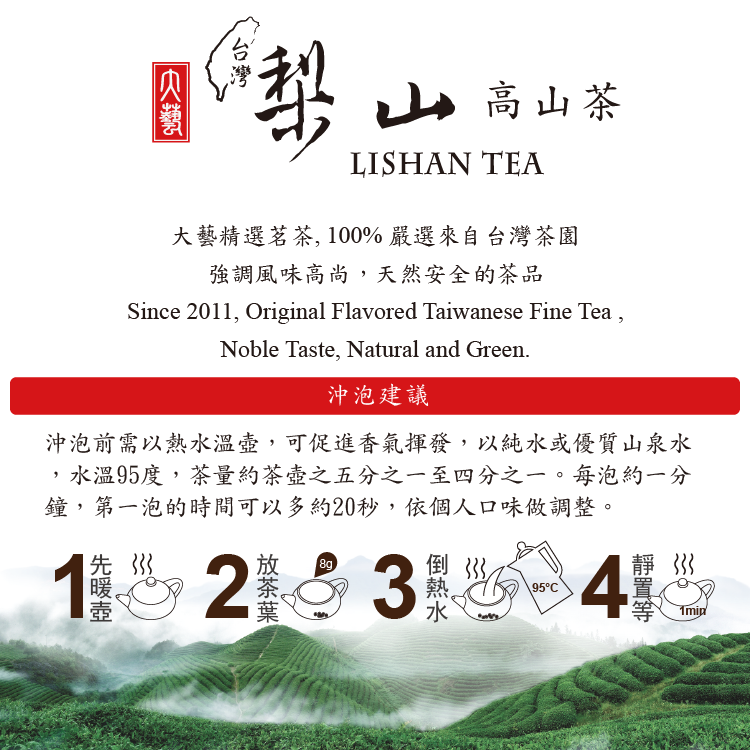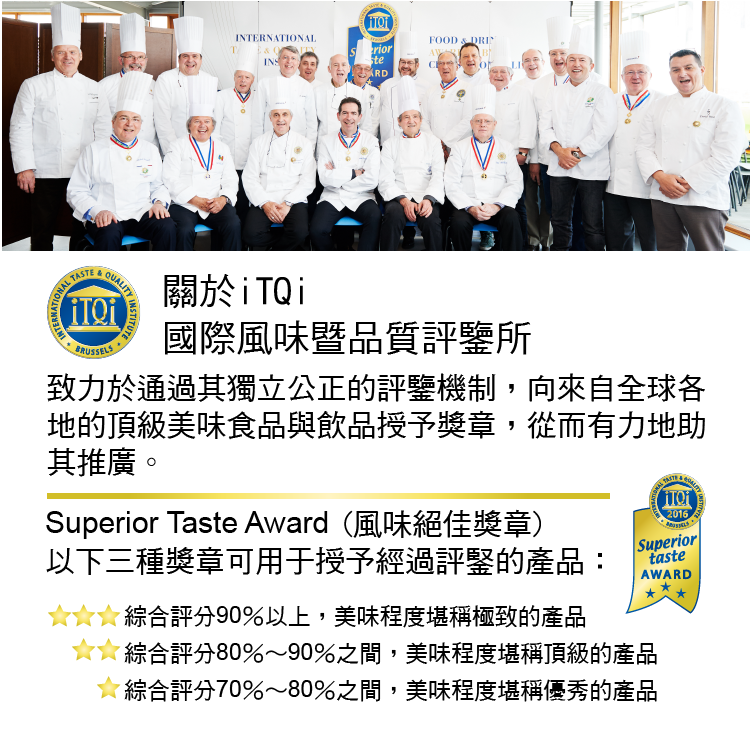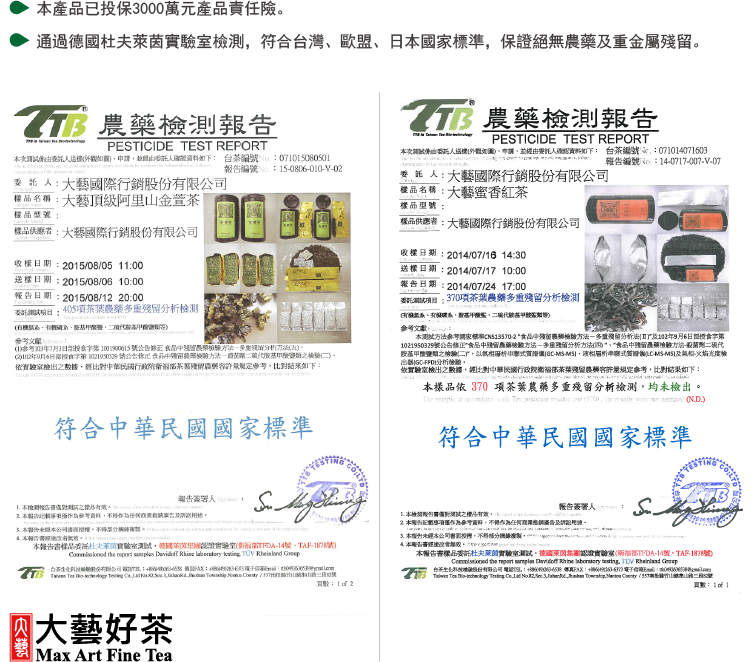 ---