【大藝好茶】 Shanlinxi Tea Gift Box ( 150g x2) 頂級杉林溪山高山茶葉禮盒(150gX2)
[Products description]
Shanlinxi tea area is located in altitude 1600M, because of the climate of high mountain, it generates pure and deep scent of tea leaves.

Distinct mountain flavor, with shiny gold and a bit of honey green. it's brightly colored and transparent. Fruity flavored, scent of sweet and heavy.

National safety inspection standards passed

Quality guaranteed- each pack has passed the inspection, conform to the standard in Taiwan, EU and Japan

First choice of single-origin tea leaves, best partner with afternoon-tea, number one Taiwanese Souvenir for tourists.
[Tips for making the best Max Art Fine Tea- Sun Lin Sea Tea]
Recommended equipment: Porcelain Teapot

Warm the top with hot water before the brewing process, in this case more aroma would be released. Please use clear water or good spring water with temperature of 95℃. Tea leaves should have the ⅕- ¼ amount of the teapot. Based on each person's preference to make your tea, however, the best way would be 1 minute/ each steeping time. Every first time could have more 20 seconds of it.

1.Warm the pot up first with hot water.

2.Put the tea leaves/bag into the pot.

3. Pour the 95℃ hot water in.

4. Wait for a few minutes, then please enjoy your tea!
獨特的高山茶風味,其外觀均整富有油光,色澤鮮豔,茶湯蜜綠澄清帶黃金,透明度佳:水果香氣青揚悠雅,冷熱不變:滋味甘醇濃厚活性佳,入口具有保滿之感,令人齒頰留香潤喉生津。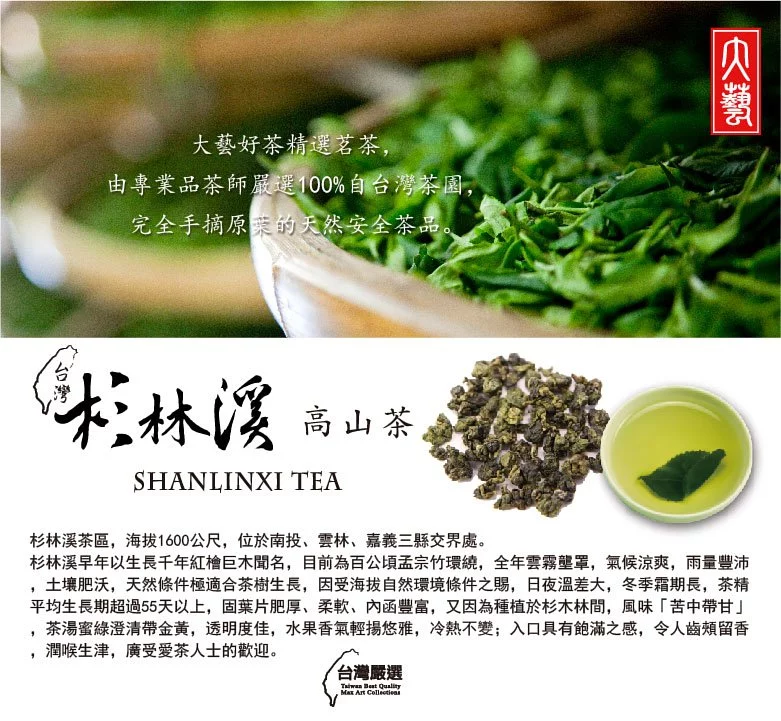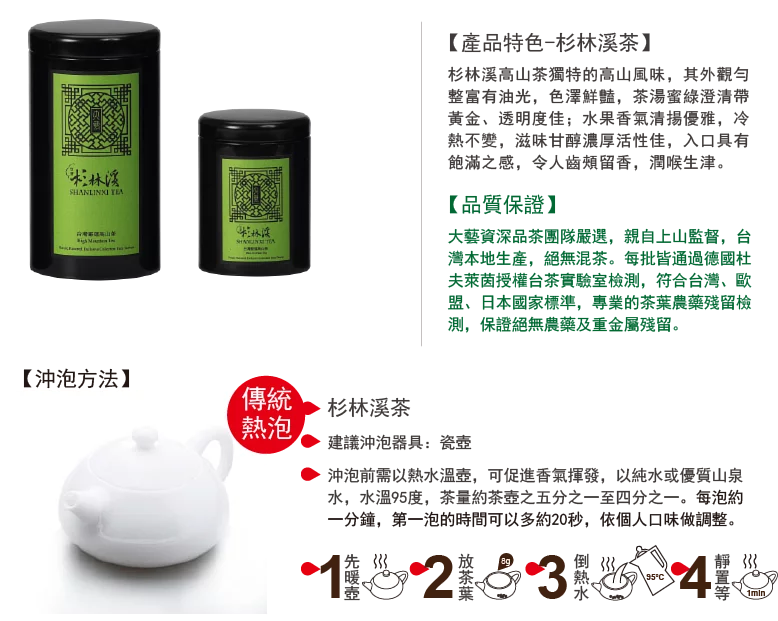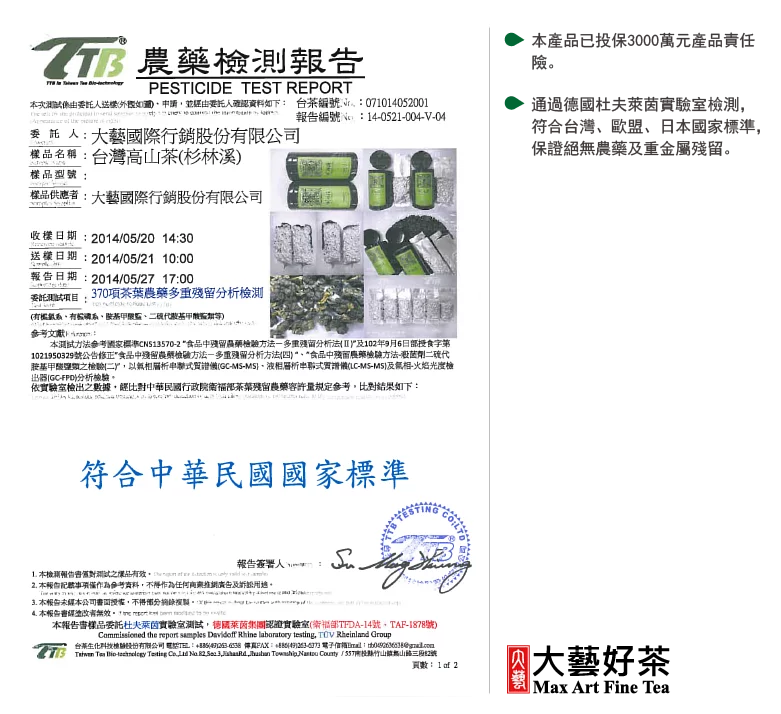 ---