【友創】Hungyu Black Tea 日月潭紅玉紅茶單罐
商品描述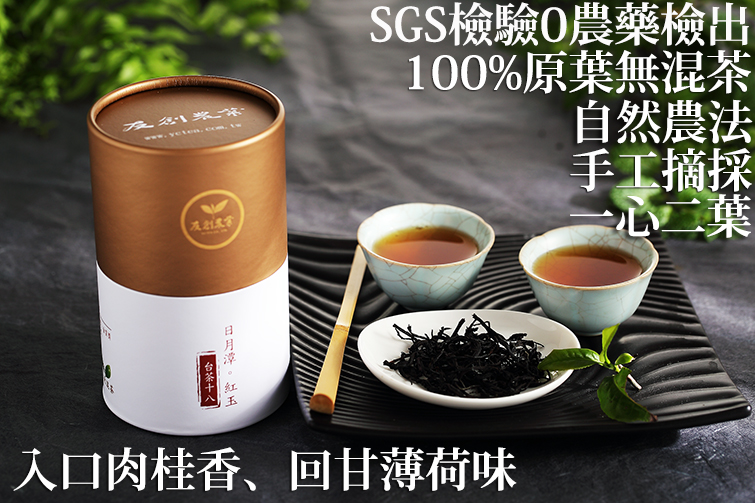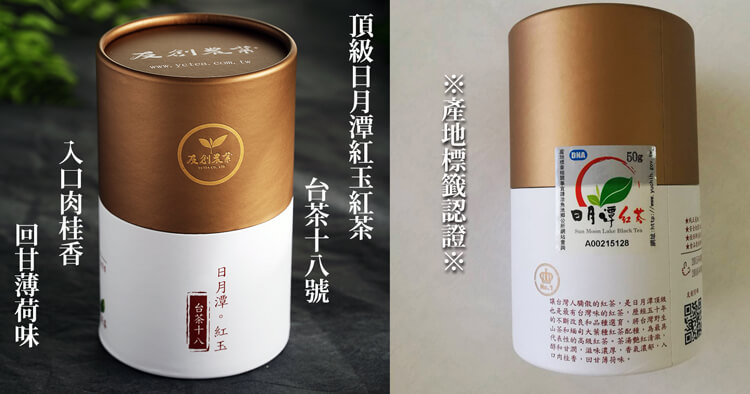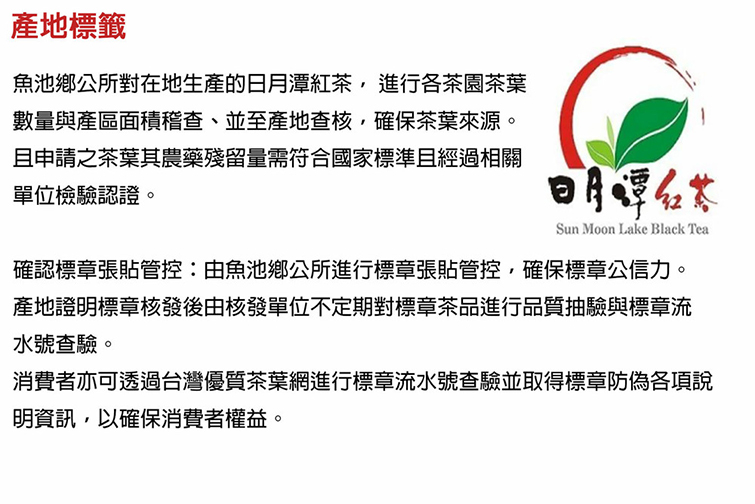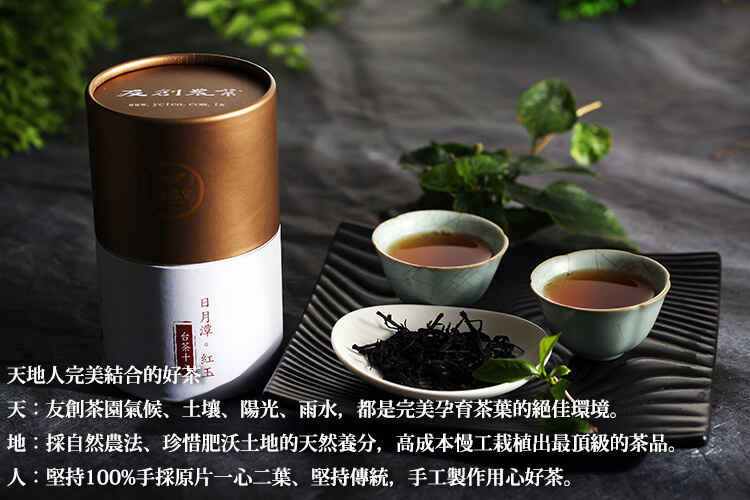 Product Features:
Produced in Yuchi town, Nantou, 100% pure tea, insist on natural farming, weeding and harvest by manpower, carefully selected and made.
Tea liquid is a clear ruby-like red, with a thick and mild scent. With a rich and layered taste, it comes with a cinnamon-like aftertaste and a mint like sweet aftertaste.
How to serve:
Use a dry teaspoon to take 6~8 grams of tea, pour in 90~95℃ water from 150~300cc, the first brew will take up to 30 seconds, the following brew only need 10~20 seconds, each portion of tea can brew up to 7 times.
Product Details:
Tea variety:TTES No.18
Origin:Yuchi town, Nantou, Taiwan
Net Weight:50g
Shelf Life:2 years
南投魚池鄉友創茶園出產,100%無混茶,堅持自然農法、人工除草,手工採摘一心二葉;精心制作。
茶湯艷紅清,香氣醇厚甘潤,滋味濃厚,層次分明,入口肉桂香、回甘薄荷味 。
沖泡方式 (沖泡方式&茶湯濃淡依個人習慣調整靜置秒數)
熱泡法:乾燥茶匙取茶葉6~8克,倒入90~95度熱開水150~300cc;首泡可浸至30秒,續泡每回10~20秒,可連續泡5~7次。
友創100%日月潭紅玉紅茶
茶種:台茶18號
產地:南投縣魚池鄉
茶園地號:台灣南投縣魚池鄉司馬鞍段216號
成分:100%大葉種紅茶茶葉
內容物:茶葉50克±0.2克
有效日期:標示於包裝上
保存期限:2年(係指未開封且正常條件下保存)
安心保障:本產品通過SGS無農藥殘留檢測 & 新光一千萬產品責任險
Ciri-ciri produk: Dihasilkan di bandar Yuchi, Nantou, 100% teh tulen, menegaskan dengan pertanian semulajadi, merumput dan menuai oleh manusia, dipilih dan dibuat dengan berhati-hati
Air Teh berwarna merah seperti ruby. Dengan perasaan yang berlapis, ia mempunyai rasa seperti kayu manis dan pudina selepas minum
Cara Membancuh:
Guna sudu teh yang kering untuk mengambil teh 6-8g, tuangkan 150-300cc air yang bersuhu 90~95℃. Pembancuh pertama kali kena tunggu 30 saat, pembancuh berikut kena tunngu 10-20 saat sahaja. Teh boleh dibancuh ke 7 kali
Maklumat produk:
Jenis Teh: TTES No.18
Tempat Asal: Yuchi town, Nantou, Taiwan
Berat Bersih: 50g*2
Penyimpanan:2 tahun
---