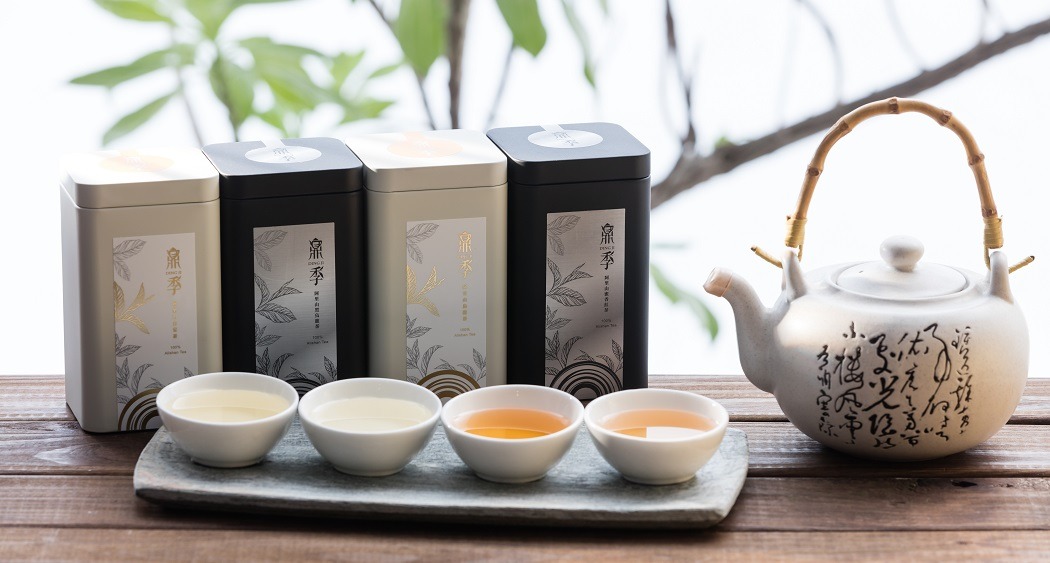 The founder of DING JI has a Masters degree in Preventive Medicine, and had been in the medical field for most of her professional life. Being a tea-lover herself, she was deeply disappointed by the tea-industry that was filled with sub-standard tea, fake High Mountain tea and chemically-mixed low-standard tea that leaves tea lovers unable to easily enjoy the taste of pure genuine top-class high-mountain tea of Ali Mountain(Alishan) in Taiwan.
Every DING JI tea leaf is harvested from its own tea-gardens, in the prime tea-zone of Ali Mountain(Alishan) located about 1200m - 1400m above sea-level.
DING JI is a trusted brand that offers consumers the best of the best. Because of its strict quality-control, DING JI has won many awards year after year.
DING JI saves the best quality tea for its consumers. Every measure, every procedure of tea leaf making is taken to ensure our teas strictly abides by the quality standards as set out by the Council of Agriculture in Taiwan. This is the philosophy of the founder of DING JI.
Superior environment conditions:
"Jiayi produces the best, topmost quality tea in the world". Tea gardens rated the best in the world are located in a 50km range on both sides of the Tropic of Cancer. DING JI tea-gardens lies directly in this proximity.
Mountain Spring Water -More natural
DING JI irrigates tea trees with natural mountain spring water, making the leaves extra pure, without the bitterness of invading toxins and chemicals from water companies.
Each tea bud plump and fresh, each leaf lusty green.
Refining of the Top Class Tea
Every sip of our top-grade tea involves complicated tea-making processes by the top tea-specialists in the business - working sleeplessly over 24 hours for the best results.
「One Heart」refers to the newly sprouted leaf bud,「Two Leaves」refers to the 2 leaves attached the the new leaf bud.「One Heart Two Leaves」This method can only be harvested by manually and carefully 'selecting' each qualifying leaf.
Manually harvesting is much slower - and cannot compete with machine-harvesting! Labor costs are vastly higher, but it is only by this method could DING JI's top-class tea be produced.
Strict Quality Control Procedures
DING JI adheres to strict quality control procedures in order to provide consumers with the best. Each step is carefully monitored - from planting to harvesting, from packaging to marketing


頂級茶的緣起-鼎季
堅持本土在地茶葉推廣全球,以豐富的製茶經驗和自有茶園條件,製作常年阿里山頭等獎茶葉,
產品的品質代表鼎季的價値。"頂級產品,鼎季出品" - 鼎季秉持做一個頂級茶葉品牌的理念。
"嘉義出好茶,世界第一等"。 全世界最好的茶園位於北回歸線二側50公里內,鼎季茶園正好位於這個自然環境的核心位置上。
消費者的每一口茶,都是經由多位四十年以上經驗豐富的茶師,歷經連續超過24小時努力不眠不休的繁瑣製茶過程而成。
經由日光萎凋、室內萎凋、殺菁、揉捻、發酵和乾燥等步驟依造不同發酵程度做處理。
「一心」指的是剛長出來的新芽,
「二葉」指的是新芽下的二片嫩葉。
「一心二葉」
一定要用手工採收,特別「選」出來
速度無法與機器採收相比,成本也高出許多,但唯有這樣高品質的採收方式,才可以製作出頂級的茶葉。
---
Sorry, there is no product in this collection